Valorant Casters Rude to Sykkuno and Fuslie; Get Called Out by PeterParkTV
Published 02/26/2021, 9:14 AM EST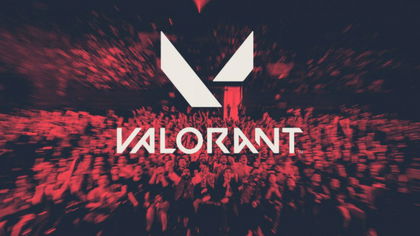 ---
---
Toxicity in the gaming community is not unprecedented. People at the competitive level frequently end up being condescending and callous. A similar incident took place during the $10,000 Code Red Valorant tournament. At the receiving end of this toxicity were popular Twitch streamers, Sykkuno and Fuslie.
ADVERTISEMENT
Article continues below this ad
Following the duo's defeat in a game during the Valorant tournament, the casters made some snide remarks on their game. They mocked the duo's ability to play the FPS game. As a result, Sykkuno and Fuslie's fans were furious at the casters' remarks.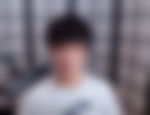 ADVERTISEMENT
Article continues below this ad
Valorant casters prefer Sykkuno and Fuslie stick to Among Us
Casters AVRL and IHOLDSHIFT were the MCs for the Code Red Valorant tournament. Right after Sykkuno and Fuslie's defeat, the MCs mocked how the Twitch streamers are popular for playing Among Us and should stick to that.
They had a sarcastic conversation amongst themselves, imitating Among Us players.
"Can we get an emergency team meeting going on over here? I don't understand why we're playing Valorant instead of Among Us right now.
"Time is money here; you know what I'm saying? So, Fuslie and the crew head back to the game they actually wanna play…"
The two MCs laughed as they mocked Sykkuno, and Fuslie for playing an FPS game. Moreover, they sounded extremely condescending while suggesting how the Twitch streamers wasted their time.
PeterParkTV feels rude MCs needed to be called out
The OfflineTV friend came to know about the incident involving his friends, and he was agitated. When his chat told him how the tournament casters were rude to his friends and told them how they should stick to Among Us, Peter felt they deserve to be called out.
ADVERTISEMENT
Article continues below this ad
The streamer criticized the casters and pulled out the clip of the incident. He was extremely disappointed after listening to how the MCs mocked his friends. He then himself felt the need to respond similarly even after fully understanding he was toxic too.
"Wow! That was really funny. *claps* Good joke dude, I'm laughing. Ha. Ha. Oh, good one, buddy! Yeah, great show. Looking forward to your hot tub stream on just chatting because obviously, your personality is what's cool about you, you know?"
Peter stopped at that point, realizing he does not want to start any drama. However, events like this show the evil side of the gaming community, one that people are not proud of.
ADVERTISEMENT
Article continues below this ad