Valorant: G2 Esports Are Allied Esports Odyssey Champions
Published 08/18/2020, 9:07 AM EDT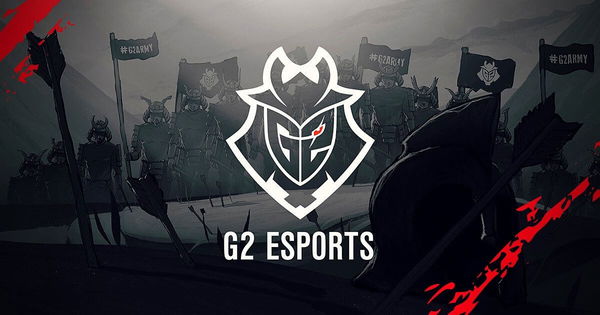 ---
---
G2 Esports have continued their hot streak when it comes to tournaments with a fourth successive title! M1xwell and the team have just become the Valorant Allied Esports Odyssey Champions.
ADVERTISEMENT
Article continues below this ad
ADVERTISEMENT
Article continues below this ad
G2 continues their win streak in Valorant
While FunPlusPheonix had managed t hold their ground during the group stage, it was G2 who dominated the playoffs. G2 had faced a bump in the road against Team Liquid but they exacted their revenge against Liquid soon after, before moving on to the grand final.
They went up against FunPlusPheonix in the finals, which they won cleanly with their squad of M1xwell, Ardiis, Davidp, Pyth and paTiTek. With this victory, G2 also took home €6,000 in prize money. M1xwel was also part of the team that won the G2 Esports Invitational, one of the first tournaments in the Ignition Series. This means the captain of G2 has won 5 Ignition Series tournaments.
Davidp had gone through some tough times amidst the tournament when his father passed away. After sitting out one match, Davidp returned to the team to help them out.
Team member Pyth even hailed David as a 'warrior.'
David is a warrior. You didn't hear our TS comms today, I can tell you he took over the calling and won the games for us with his brain and leadership. A true champion. https://t.co/TUU3R5j8uP

— Jacob Mourujärvi (@G2pyth) August 16, 2020
Davidp dedicated the victory to his father and all the people going through tough times.
Winner of the @AlliedEsports x Ignition Series.

I hope that from where my father is, he is proud of me and sees how much i fight.

Dad, i dedicate this victory to you and i also dedicate it to all the people who are going through difficult times in life, you are not alone.

— David Prins ❤️🕊️ (@G2Davidp_) August 16, 2020
M1well too called David a hero for his performance.
Talking about M1xwell, the G2 pro delivered a grand performance in the series, raking up a total of 35 kills with Agent Jett. His performance throughout the event was nothing short of brilliant.
ADVERTISEMENT
Article continues below this ad
The response to the Allied Esports Odyssey event was underwhelming in the beginning but later garnered significant viewership.
ADVERTISEMENT
Article continues below this ad
Valorant has managed to take the Esports scene by storm. The Ignition Series witnessed some of the best teams in the world put up everything they had in order to win and claim the throne. We expect the following tournaments to be just as exciting, if not more.