"Valorant Hit Me Differently"- Overwatch Pro Retires
Published 08/03/2020, 6:47 AM EDT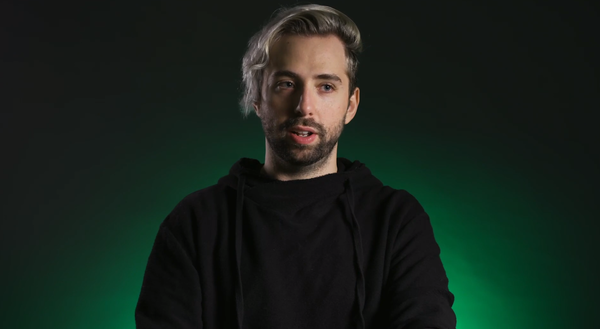 ---
---
Recently, we have a seen trend where pro players retire and take up a new career. This has happened countless times with CS: GO players retiring to pursue a career in Valorant. Adding to that list is an Overwatch pro.
ADVERTISEMENT
Article continues below this ad
ADVERTISEMENT
Article continues below this ad
Shane 'Rawkus' Flaherty has announced that he is retiring from Overwatch. Rawkus has had a roller coaster of a career. Back in 2016, Rawkus and 5 other players formed Team Ohno; a team that was made up of players who respected each other, having played in competitive matches. Rawkus was also part of FaZe Clan and was last signed to the Houston Outlaws.
Rawkus chooses Valorant
The player announced his retirement from Overwatch in a Twitlonger post. 
"Today is officially the end of my Overwatch career. While I'm excited for my future, today is incredibly bittersweet for me. This decision wasn't taken lightly."
Rawkus stated he made the decision feeling it is right for him and his career. The player was full of praise for Houston Outlaws even stating that the Esports organization has the best logo, color and city and how he is thankful for all of that.
ADVERTISEMENT
Article continues below this ad
"The highlight of my time in Overwatch was definitely representing USA in the Overwatch World Cup for three consecutive years. The ups and downs of the journey to bring the gold medal home were probably some of the hardes."
Rawkus has represented the USA for the last three years and finally bagged gold with his team, last year. He considers the feat to be the biggest achievement in his career and there is very little to argue on that.
"I grew up playing fps games like CSGO and Valorant hit me differently. When I realized how it had a similar style of CSGO aiming mixed in with ability usage, I instantly felt comfortable."
ADVERTISEMENT
Article continues below this ad
The player indeed makes a strong statement choosing Valorant as his next stage. We have seen many pros doing that over the months and Rawkus is following the trend. Valorant has grown into one of the biggest gamers in the Esports scene. Players switching tracks is always an interesting watch.
Source: Rawkus Twitter