Valorant Might be Getting a New Map With the Act 3 Update
Published 04/01/2021, 4:39 AM EDT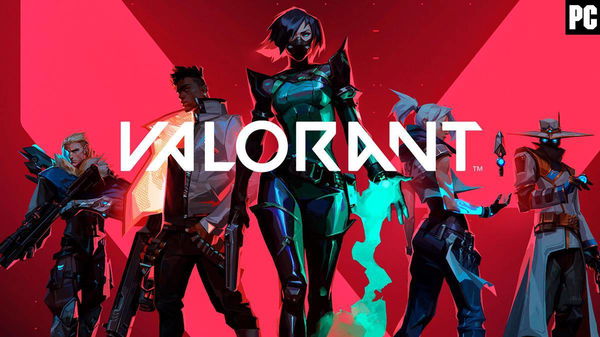 ---
---
Valorant has been one of the more balanced eSports FPS titles out there in terms of gameplay elements. By making changes and tweaks to the weapons and agent abilities, developers at Riot Games have managed to keep the gameplay meta from attaining saturation.
ADVERTISEMENT
Article continues below this ad
This is something a lot of other eSport titles have failed to do. This makes the game one of the best tactical FPS eSport titles out there. However, for a while now, fans have felt the studio could add yet another map to the mix.
Act 3 of Episode 1 saw the addition of the Icebox map into the game. There is a possibility that we might be getting a new map with the Act 3 update patch of this Episode as well. However, this might just be more than a speculation.
ADVERTISEMENT
Article continues below this ad
Valorant data miners and leakers have stumbled upon evidence that suggests a new map might be coming our way soon. Recently, the prominent data miner Valorant Leaks posted this news on Twitter.
Further reading: Violence. Speed. Momentum.: Take a Peek Inside The World of Dr Disrespect
However, he adds that leakers have not found any further details about this map other than the name. This lack of evidence does suggest that this might turn out to be nothing, but we choose to believe otherwise. Moreover, leaks from this particular data miner seldom turn out to be nothing but smoke.
Further reading: xQc Adorably Spills The Beans about Him Dating Twitch Streamer Adept
Valorant might be getting a new map in the rotation, called Foxtrot
ADVERTISEMENT
Article continues below this ad
So, for now, all we know about this map is its name. Now, it is possible that this is a tentative title, subject to change later on. As for its release date, we can assume that it will hit the game at the beginning of Act 3 of the current Episode. Given when the current Battle Pass is set to expire, the upcoming Act might go online on the 27th of April.
But wait, looks like we have a bit more to go on than just a name. Another popular Valorant data miner, Valorant Express, posted a tweet with the loading music for this unreleased map. This data miner has further deduced from the music that this map might be "tropical/exotic themed."
New "Foxtrot" Unreleased Map Loading Music:

Because of this audio, I highly assume the map will be tropical / exotic themed. pic.twitter.com/CxfLEXeKY4

— Valorant Express – Datamining (@ValorantExpress) March 31, 2021
ADVERTISEMENT
Article continues below this ad
Well, that seems like something to go on for us, who are eagerly waiting for the next Act to commence. Let's see what the new map brings to the table!