Valorant Might Include a Bad Connection Warning Soon
Published 03/26/2021, 1:16 AM EDT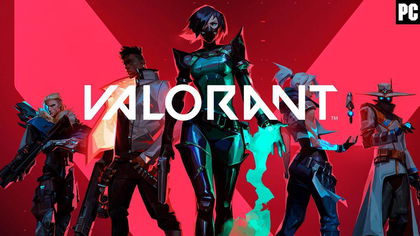 ---
---
Valorant has come quite a long way since its inception. The tactical FPS from the house of Riot Games has become an intense platform, reminiscent of the glory days of Counter-Strike. The title has already earned quite a name for itself as one of the more balanced eSports titles out there, in terms of gameplay. Riot Games has been pushing the global competitive aspect of the game hard, while gently building a competitive ecosystem similar to the stature of its MMORPG title, League of Legends.
ADVERTISEMENT
Article continues below this ad
However, players experiencing connectivity issues remains to be a constant problem in the game. Being a tactical FPS title, teamwork and timing becomes very crucial to the gameplay. As a result, connectivity issues hold the team back, as it tries to pull through without a limb. But there is more to this issue than that.
The latest 2.05 update patch in Valorant ensured even stricter penalties for players who go AFK in the middle of the match. Usually, this is directed at players who abandon their teammates when facing a crushing victory or otherwise. In a nutshell, these steps mean to prevent players from intentionally sabotaging their team by leaving.
ADVERTISEMENT
Article continues below this ad
However, a lot of players end up having to leave matches due to connectivity issues. But they fall prey to the same penalties. Recently, a Reddit user raised their concern regarding options for high latency players in competitive matches.
Further reading: "They Will Schedule Their Life Around Yours"- Ninja on How He Deals With the Pressures of Streaming
Riot dev hints that Valorant might get a bad connection warning soon
The expeditiousness of the devs at Riot Games is not something new. In fact, it is something the community counts on. A Riot dev posted a comment on this post on Reddit saying that this is actually something that they would like to implement.
ADVERTISEMENT
Article continues below this ad
"I love seeing this! This is something we've actually discussed as a team. I can't speak to any plans to build it or not, but I just wanted to validate your thoughts here: it's a freaking great idea 🙂
EDIT: To follow up on others' comments, it's true that many folks end up getting connection issues in the middle of games. That's why our new warnings and penalty system tells players, "Hey, you disconnected a lot last game. Fix yo stuff before jumping in again." (Those exact words, I swear)"
This will ensure that players do not end up being a burden on their teammates the following game. On the other hand, it will also ensure that the only people to bail out during a match are those with genuine connectivity issues.
ADVERTISEMENT
Article continues below this ad
Well, let's see how this idea pans out!