Valorant Players Can Now Ride Sova Arrows the Same Way Fortnite Players Flew Using Rocket Launchers
Published 07/08/2021, 10:52 AM EDT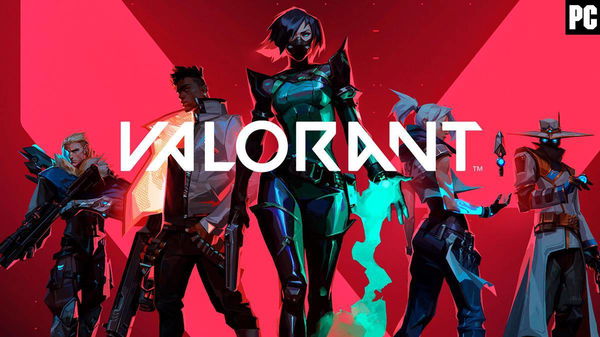 ---
---
It seems like the developers at Riot Games may have accidentally added an element of gameplay from the popular Battle Royale title of Fortnite into Valorant. The FPS shooter has gained a lot of fans since its highly successful release last year because of its interesting take on the genre. The game is much more serious compared to Fortnite. But a new trick found by the community has brought a bit of playful into the shooter title.
ADVERTISEMENT
Article continues below this ad
The Fortnite community has found creative methods for players to try in the Island. This includes doing a lot of crazy shenanigans and experiments which have cost a lot of deaths in the game. But one of the most fun experiments revolved around flying with an item that no one thought was possible, and it seems like Valorant players can now do it as well although it's slightly different.
ADVERTISEMENT
Article continues below this ad
Valorant players can now fly with arrows
The Valorant community has found out one of the weirdest strategies to try in the game right now. The Riot Games title is known for the small amount of problems, and cheats that players have employed in the game. But with this move, players can literally move from one part of the map to another easily.
To achieve it, players will need to have someone play as Sova for his bolts. The Sova has multiple abilities like the Hunter's Fury, Recon Bolt and Fury Bolt that uses a Bow and Arrow. After launching the bolt, players will have to time their jump to drop on top of it which will then fling them across the map. They can travel till it gets stuck on a wall or the floor, or they can even jump off it mid-air. ADVERTISEMENT
Article continues below this ad
The Fortnite Rocket Launcher Experiment
During the early seasons of Fortnite, players devised means to traverse long distances easily using the help of Rocket Launchers. By jumping on top off a Rocket, players can literally travel a lot of distance to escape the storm or surprise their enemies. In Fortnite, it was much more of a fun experiment rather than a planned tactic as it can easily go wrong. But that's not the case in Valorant.
Using this trick, players can easily gain tons of intel on the opposing teams by moving from one end of the map to another. This ruins the competitive experience of the game, which could be problematic for the developers. But this trick won't stay long probably as the developers might introduce a patch for it soon.
ADVERTISEMENT
Article continues below this ad
WATCH THIS STORY- Best Rage moments of Ninja, Shroud, Tyler1, xQc, Dr Disrespect, and Nickmercs