Valorant Players Come Across an Intelligent Strategy for Sage in Bind
Published 01/03/2021, 9:01 AM EST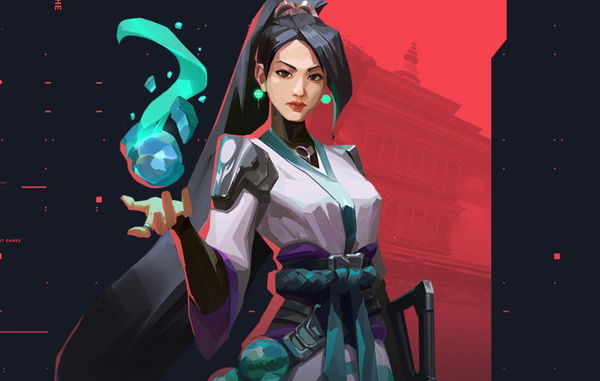 ---
---
Valorant is one of the few games in the lineup of competitive FPS titles that can boast of a certain balance of power between the agents, abilities, and weapons. Devs at Riot Games constantly see to it that none of the gameplay elements saturate the current meta at any point in time. The ever-changing weapon and agent preferences in the game are a testimony to this fact. However, there are times when players find a way to stick to their main agents or weapons by adjusting their own gameplay strategy.
ADVERTISEMENT
Article continues below this ad
Further reading: Apex Legends Fight Night Collection Event Patch Notes: Legend and Weapon Changes, Bug Fixes, and More
For a long time, the healer in Sage had dominated the gameplay meta as a supporting agent. Although devs have nerfed her other abilities over the update patch cycles, her ultimate ability still stands tall. This makes her an indispensable agent and is still one of the main preferences for many players.
ADVERTISEMENT
Article continues below this ad
Recently, a Reddit user, who goes by the name u/Sprouzy, posted a clip on the Valorant subreddit where he shows a strategy that he devised for the popular map 'Bind'.
ADVERTISEMENT
Article continues below this ad
Further reading: Age of Empires 4 Is in the Works, and "Making Great Progress"
This Sage strategy serves a two-fold purpose on the Valorant map 'Bind'
The player placed the wall on the boxes beside the entry point into site A (refer to the video). This causes the wall to partially block this popular entry point into the site. As a result, the attackers will not be able to see the defenders, but the defenders can see a portion of the attackers below the wall (refer to the video).
ADVERTISEMENT
Article continues below this ad
Another major purpose this wall serves is that it can boost Sage to a height from where she can see the opposite entry point (the one that leads to the defender spawn) clearly. Now, this is a vantage point that would otherwise be inaccessible to an agent like her, although Jett and Omen could easily reach it with their abilities. However, using this wall will enable her to help her teammates reach this vantage point as well, by boosting them on the wall.
Using Sage's wall abilities as something more than just a shield is not new in Valorant. But the tactful usage of the wall that the player showcased here deserves kudos. In the comment thread, this player said that the gameplay of the popular Valorant streamer Grim inspired him to do so.
Trending Stories