Valorant: Players Vent On Twitter Following Server Crash
Published 07/18/2020, 10:29 AM EDT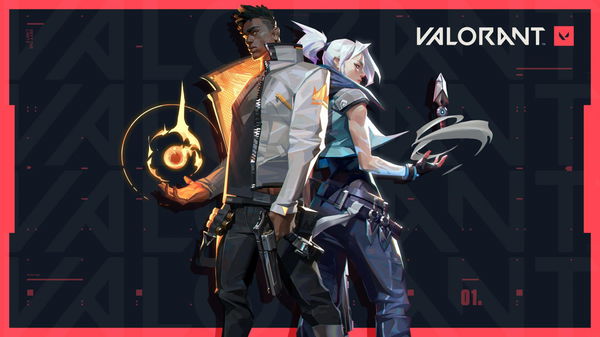 ---
---
Imagine a game server going down as you were closing in on a victory. There is nothing more frustrating than that; at least for gamers. Unfortunately, for Valorant players, this is exactly what they had to deal with recently. 
ADVERTISEMENT
Article continues below this ad
We're aware of service outages affecting games of VALORANT (among other things). We're working with partners to resolve as soon as possible.

— VALORANT (@PlayVALORANT) July 17, 2020
ADVERTISEMENT
Article continues below this ad
Valorant, a multiplayer tactical shooter, rose to fame in a short time, becoming a fan-favorite among many. The game had a strong thing going, with updates, invitations, and the anti-cheat system. However, the one thing that miffs players are server issues, and Valorant had to deal with one such instance of its own.
Valorant – players miffed with server issues
Riot servers were down for a brief time and players didn't take it well. The outrage was due to some issues at the website-security company, Cloudflare.
Many took to Twitter to express their displeasure and called for Riot Games to fix the issue. You can read some of the tweets below.
Winning 12-6 in a ranked about to close out on their eco round and the Riot servers crash 🙁 WAS TOP FRAGGING DATS GUNNA BE A LOT OF EXP LOST MANJ kgnbasdlhgnA

— Ninja (@Ninja) July 17, 2020
half of the websites and programs just died? tf

— Haci (@DonHaci) July 17, 2020
booted off valorant and discord time to go outside

— mako (@Mako) July 17, 2020
im still playing 4-6 hours a day tho gamer addiction is real

— Rod Breslau (@Slasher) July 18, 2020
tfw valorant servers are down but you can't play anything else cuz they make the rootkit crash 🙁

— Nathanias (@nathanias) July 17, 2020
Damn. What sucks is a lot of sites and servers went down, it's likely a DNS attack.

— Bear (@BearUNLV) July 17, 2020
Riot Games are not the sole victim
Riot Games weren't the only victims of the server outrage. Messaging platform Discord was under the spotlight for a similar reason. 
ADVERTISEMENT
Article continues below this ad
"Users are currently having trouble disconnecting to Discord due to an upstream internet issue. We've got all engineers on deck investigating the issue", Discord tweeted.
Cloudflare then posted on Twitter, explaining the reason behind the incidents.
"Today a configuration error in our backbone network caused an outage for Internet properties and Cloudflare services that lasted 27 minutes. We saw traffic drop by about 50% across our network
ADVERTISEMENT
Article continues below this ad
The outage occurred because, while working on an unrelated issue with a segment of the backbone from Newark to Chicago, our network engineering team updated the configuration on a router in Atlanta to alleviate congestion. This configuration contained an error that caused all traffic across our backbone to be sent to Atlanta. This quickly overwhelmed the Atlanta router and caused Cloudflare network locations connected to the backbone to fail."
The servers are now mostly back online and players haven't reported any issue as of now. Riot would be looking to ensure that such issues do not happen in the future.
Trending Stories