Valorant: "Please Don't Cheat Next Time" – Riot Employee to Banned Pro
Published 07/22/2020, 5:13 PM EDT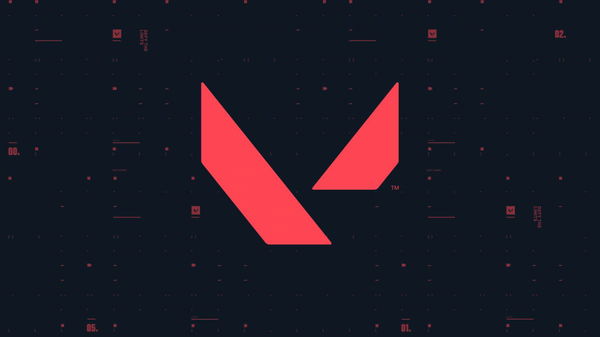 ---
---
Valorant has been aiming at becoming a successful eSport although it is a relatively new addition to the roster of potential and successful eSports. With a pretty tight anti-cheat system and strict policies regarding the game, this game might have a shot of making it big out there. Especially, at a point of time when most of the games out there are getting infected by cheaters at some point or the other. As you are aware, Riot Games' anti-cheat system Vanguard always looks at ways to up their game to battle this issue that threatens the competitive integrity of any game out there.
ADVERTISEMENT
Article continues below this ad
Further Reading: Valorant Patch 1.04: Agent Buffs, Weapon Updates and More
ADVERTISEMENT
Article continues below this ad
Recently Riot banned two of Valorant's noted pro players from Echo 8 as they were found guilty of cheating. Those of you who follow the growing competitive scene of Valorant might be familiar with the names 'phox' and 'w3ak'. They are arguably one of the earliest players the game had seen who could become the fresh pros of the game. To see them slamming their heads against the wall of shame certainly does feel bad.
Further Reading: Riot Games Encrypt Message in Valorant Anti-Cheat to Recruit Hackers
A Riot Employee replied to a tweet from one of the Valorant pros
Now before Riot announced the ban, phox had posted a TwitLonger post saying that he needs a break from the game citing mental health issues. After the ban was announced, a Riot employee replied to this tweet saying this:
If you come back, please don't cheat next time.

— Matt Paoletti (@RiotK3o) July 20, 2020
Okay, no matter what planet you're from, that's got to sting. Phox posted a Twitlonger post the next day, apologizing for his behavior at length. The 'long-story-short' version of his apology says this:
"I am cheating scum always have been always will be seen as it, I do not seek forgiveness if anything forget about me , Direct all hate to my twitter DMs as I'll be reading those soon. Not sure where I'll go from here or if I'll be here much longer but i appreciate the good memories.goodbye"
The Riot employee Matt Paoletti replied to this tweet as well. But this time he reassured him that there is light at the end of the tunnel.
Anti-Cheat is full of ex-cheaters who have learned our lessons too. We're rooting for you to reform and hopefully eventually be able to enjoy gaming and competition in a legitimate manner.

— Matt Paoletti (@RiotK3o) July 20, 2020
ADVERTISEMENT
Article continues below this ad
Is the game on its way to make a fool-proof and fail-proof competitive scene?
It might be still too early to say right now. But for starters, the premise that Valorant's whole competitive ecosystem is growing right now seems strong enough. It does not look like Riot Games is here to compromise with its competitive integrity.
ADVERTISEMENT
Article continues below this ad
While some games out there suffer from the terrible case of cheater-infection (yes, CoD, we're looking at you), it is good to see a newcomer deal so well with the issue.