Valorant: Riot Software Engineer Gives Some BTS Sneak Peek into The New Skins
Published 09/18/2020, 12:35 PM EDT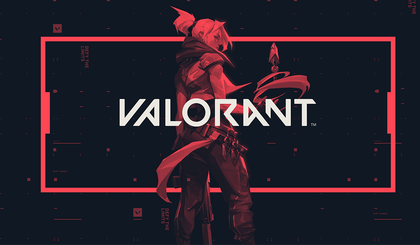 ---
---
Valorant is one of the most popular competitive tac-FPS games out there. Apart from being one of the more balanced FPS titles currently, the game features a rich collection of skins and in-game cosmetics. The skins and cosmetics show state-of-the-art craftsmanship in terms of designs and detail. By now, Valorant already has a store of skins that it can boast of. Recently, the official Twitter handle for the game posted a tweet about the latest skin "Spline".
ADVERTISEMENT
Article continues below this ad
ADVERTISEMENT
Article continues below this ad
Further reading: Valorant: Fan Calls the Game Inconsistent on Reddit
The Spline weapon skin looks like nothing players have seen before, especially in a game that classifies essentially as a tactical FPS. The game has been featuring out of the box creativity when it comes to weapon skins. Fans no doubt remember when the Elderflame weapon skin set released and blew minds. Fans spent a lot of time trying to figure out what functioned as a trigger in the Elderflame skin.
Many players have compared Valorant to Massively Multiplayer Online RPGs, and the game truly has many MMORPG elements like agents and abilities. Insane weapon skins are something players are more used to seeing in RPG titles.
Riot software engineer explains the development procedure for the new Spline skin in Valorant
Those who have seen the Spline weapon skin already would know why devs chose to particularly talk about the design and development of this one. The fluid smoky structure of the skin looks like it took a lot of effort to bring it to life. Brandon Wang, Software Engineer at Riot Games said, "Spline was another challenge to do something different. Skins like Elderflame and Prime were really out there but we've yet to attempt a line for those who prefer a subtle weapon skin but still wanted unique geometry and some subtle VFX."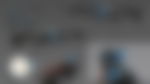 ADVERTISEMENT
Article continues below this ad
The concept design for Spline. (Source: Riot Games)
He went on to say that the content support team showed the concept art for the skin to the player community who absolutely loved it. Wang guessed that it was the abstract and unique design not usually seen in FPS games that appealed to the community.
The design for the skin shows multiple blue orbs on the weapon. Wang said that these orbs were a real challenge to the team. "Getting those orbs to come alive was a special challenge unto itself because the depth we were pursuing couldn't be done through VFX alone. The fantasy that tested so well would fall flat if the orbs were only emissive," he said.
ADVERTISEMENT
Article continues below this ad
Valorant enriched its weapon skin store once again with yet another hit. However, the fact remains that a huge section of the player cannot manage to get their hands on these intriguing skins because they cannot afford it. Maybe Riot could now gradually start adjusting the prices of these skins or even let players try them on for a period of a free trial.