Valorant: Sentinels' ShaZam Opens Up About This 100 Thieves Player's Toxicity
Published 03/23/2021, 12:39 PM EDT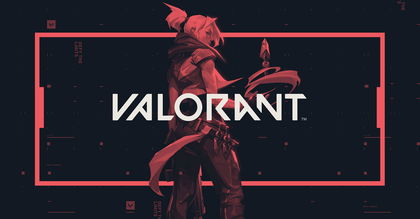 ---
---
The drama continues to unfold in Valorant competitive ecosystem, following Sentinels' domination in Masters Stage 1. The team has now come out as one of the strongest in the NA region, beating former champions and seasoned veterans. Sentinels has reached the pinnacle of the sport by teaming up with the region's brightest player Tyson 'TenZ' Ngo.
ADVERTISEMENT
Article continues below this ad
Now, more drama has surfaced with ShaZam's recent live stream, as the pro player opened up about toxicity within 100 Thieves. He shed light on the events that followed right after 100 Thieves had won the previous NA tournament, 'First Strike'.
ADVERTISEMENT
Article continues below this ad
Valorant pro ShaZam shares his thoughts about a 100 Thieves member
Professional player for Sentinels, Shahzeb 'ShaZam' Khan, has opened up about toxicity within the competitive ecosystem. He spoke about 100 Thieves' comments against him and the Sentinels.
He also stated that he was not able to perform up to mark, because of his personal issues. As a result, it affected the team's performance, which saw them exiting the First Strike tournament a lot sooner than expected.
"Look 100Thieves is a good team, they won the first strike, they beat us by one round. If we would have won one round, it would have been 2-0 in our favor. They barely scraped by us, when knowing our situation and still went on Twitter to talk about a bunch of s**t, when they beat us. Knowing that my dad F*****G died and I could not play for 2 weeks."
He specifically named their in-game leader Joshua 'Steel' Nissan as the offender who targeted them with a lot of tweets. Although, he also stated that he respects the team, as they are one of the most formidable squads in the game. He also acknowledged that he did not believe those tweets were targeted towards his deceased father, but he still called it a bad look for the team.
"Well no, it is not really the team, it's really just Steel, it was just steel. I shouldn't even say the team, but that will always be a bad look to me. The rest of the team is cool, yeah, I agree, I love Nitro, he is one of my old teammates."
The rivalry continues to get heated, as Sentinels stood triumphant over 100 Thieves in Masters Stage 1. This insanely competitive rivalry will be interesting to follow, as Valorant's professional circuit continues to evolve. The two organizations have secured one significant victory over one another, which sets the center stage for a rubber match.
ADVERTISEMENT
Article continues below this ad
video source:  Perseus
It would almost feel like a fairytale story if in the upcoming tournaments 100 Thieves got the chase head-to-head against Sentinels in the grand final. It would serve as the appropriate conclusion to this epic rivalry.
ADVERTISEMENT
Article continues below this ad