Valorant: Team Shroud Dominates Team TimTheTatMan In Tournament Finals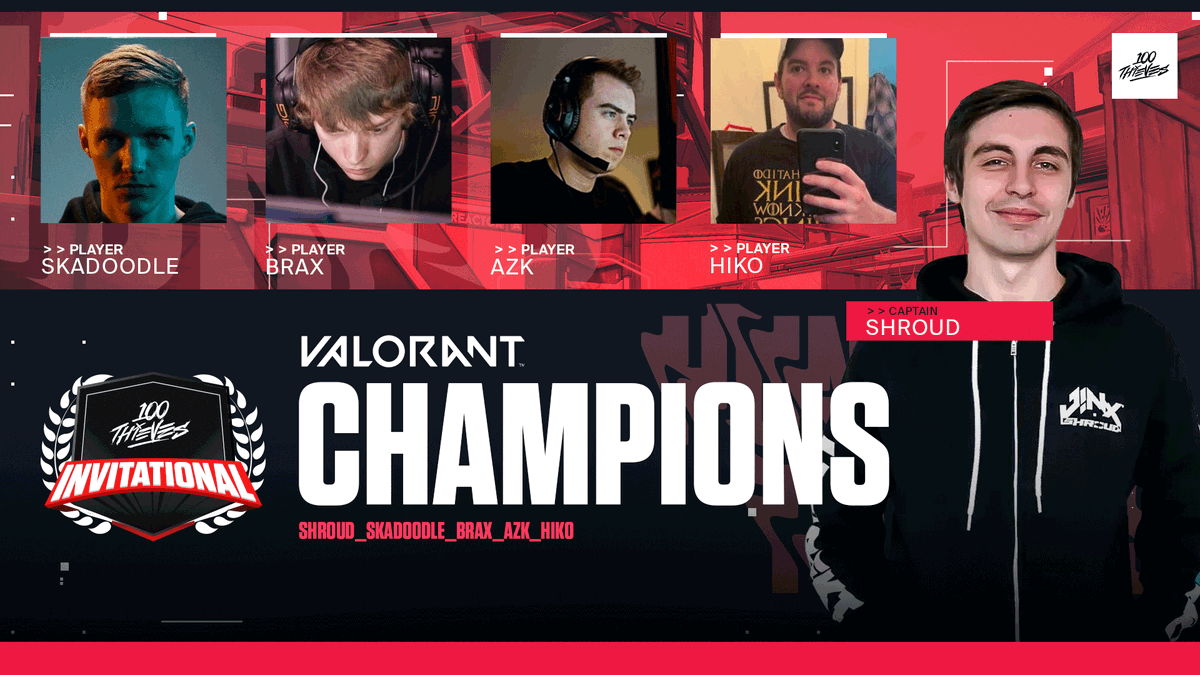 Riot Games' Valorant is still in its closed-beta stage and already its breaking records all across. 100 Thieves gaming organization decided to organize an invitational tournament for streamers. Shroud wins the first-ever Valorant tournament.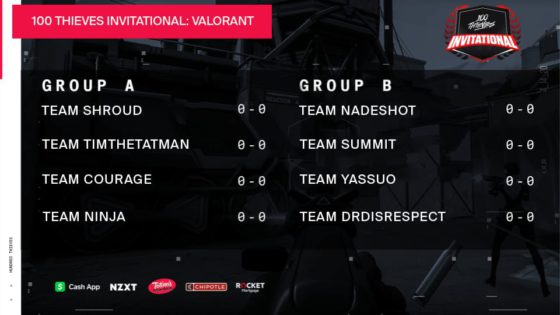 Considering the fact that Valorant is all the rage right now in the gaming community, this tourney had big headliners. The teams were captained by Shroud, Dr.Disrespect, Timthetatman, Summit1g, Ninja, Nadeshot, Yassuo, and Courage.
The Final Two Teams And Their Lineup
"8 teams captained by some of the biggest creators in the world." – the tweet was quite clear, and the most prominent names came together to make it a success. Michael "Shroud" Grzesiek's team consisted of the following players – Braxton "Brax" Pierce, Spencer "Hiko" Martin, Tyler "Skadoodle" Latham, and Keven "AZKcs" Larivière. Timothy "TimtheTatman" Betar's team consisted of Erik "fl0m" Flom, Lucas "Mendo" Hakansson, Brandon "Ace" Winn, and Jake "Poach" Brumleve. These two teams squared off in the final. The final saw Team Shroud defeat Team TimTheTatman 13-5 on Haven and 13-5 on Split.
How Did The Valorant Tournament Final Go Down?
Map 1 hosted at Haven and Match 2 at Split, with a provision for a tiebreaker at Bind. The semi-final match for the respective teams saw Nadeshot's and Summit 1G's team getting eliminated. 
As soon as the final started, the action quickly got heated instantly. The fight broke off without a second warning. TimtheTatman died second last from his team in the first round of the first match. Brax brought the first round home for Team Shroud. Shroud's team dominated the first six rounds with a 6-0 score. The former CS:GO veterans squared off in this epic battle where Team Shroud took the first match with a 13-5 victory. Moreover, Team Shroud took a thrashing from Team TimtheTatman, it really did not matter in the end. The next round shifted to Split, where the game ended up with the same score. AZK fired the winning bullet cleaning the house with a 2-0 victory for Team Shroud. 
The tournament was a success as all these pro gamers came together to make sure that Valorant gets all the attention. Indeed the closed-beta has peaked its viewership and now that tournaments just started, expect more of them to come your way soon enough.