Valorant: Twitter Reacts to the Upcoming Addition of 'Agent 14'
Published 01/03/2021, 6:42 AM EST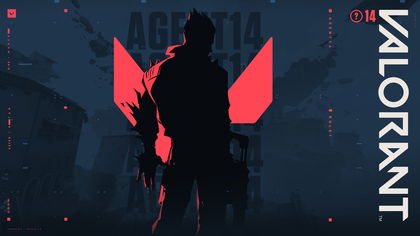 ---
---
Although the popularity of Valorant has been faltering lately, players will always agree on the fact that the tactical FPS title from Riot Games features a certain balance in gameplay. The FPS title has the amalgamation of elements from both competitive FPS and MMORPG titles. In a game that has this many elements to consider, Riot has always seen to it that none of the agents, abilities, or weapons put the opposing players at a disadvantage.
ADVERTISEMENT
Article continues below this ad
Further reading: YouTube Gaming Has Had Its Greatest Run This Last Year
This is the product of constant update patches that Riot is so regular in rolling out, in order to see to it that none of the gameplay elements attain saturation. Valorant gets a new agent every new episode, and in a few days the game will be kicking off Episode 2 as well.
ADVERTISEMENT
Article continues below this ad
Riot has already teased the upcoming agent, tentatively named Agent 14, and leaks have further hinted at the abilities this new agent might have.
On that note, Hunter "SicK" Mims, of the Valo roster of the eSports org Sentinels, posted a tweet recently, praising Riot for "always coming up with new and creative agents that don't seem game-breaking".
Props to Riot for always coming up with new and creative agents that don't seem game breaking. Such a change of pace from CS where most things stayed static. I'm glad this duelist isn't your typical duelist, should be fun to see how he is used.

— Hunter Mims (@SicK_cs) January 3, 2021
Further reading: Apex Legends Fight Night Collection Event Patch Notes: Legend and Weapon Changes, Bug Fixes, and More
Twitter reacts to the upcoming 'Agent 14' in Valorant
SicK's tweet got a mixed bag of responses from other players, most of who agree with him. But before we get into that, let us take a look at what we know of this agent's abilities.
As per the leaks from various data miners, here is what we know:
This new agent, whose name is supposedly 'Shatter', according to leaks, will have the ability to flash his opponents. Now, this is something the community was not hoping would be the case, since we already have the flash ability of Phoenix and Breach. However, with the buff that Breach recently received, let us see how Shatter's ability fits in with the roster.
Shatter will have the ability to mute the sound of his footsteps, which means that the forte of this duelist will be stealth.
Shatter's ultimate ability will most likely create a clone of himself. We are guessing it might be something similar to that of Phoenix's Ult ability, but it remains to be seen.
On the comment thread on SicK's tweet, players have thoroughly discussed what they feel are the issues with the upcoming agent. Now, from what we have seen so far, Shatter promises to be a pretty powerful addition to the lineup. Players are concerned about whether the addition of this agent will mean an impending imbalance.
nah the only problem; till we see it in game only going off leaks, is the teleport. seems like he can teleport anywhere he wants

— Prince (@pref1redU) January 3, 2021
Not worried about to many flash abilities being put in?

— Kyle McIntaggart (@StChouette) January 3, 2021
I feel like a good way that would fit the agent theme to counter vals flashes would be to have an agent who can play one or 2 black holes down or something along them lines that aborbs 2 flashes and can be destroyed by shooting it. Leading him to be like an anchor omen

— Callum Robinson (@Noxzyy) January 3, 2021
However, we all agree that if things go out of hand, Riot will take care of it.
One thing I like about Riot, if anything is game breaking, or too much, they'll nerf him within a week or two after enough gameplay has occured.

— SensEye (@OTTSensEye) January 3, 2021
On the other hand, some are excited to see SicK show off his sick moves with the new agent. His team Sentinels seem confident about it as well!
Hyped to see SicK playing the new agent next tourny 😀

— Tristan (@sirhypey) January 3, 2021
ADVERTISEMENT
Article continues below this ad
Just another agent to add to the toolkit 😎

— Sentinels (@Sentinels) January 3, 2021
ADVERTISEMENT
Article continues below this ad
Let's see how things turn out when the agent finally hits the game.