Valorant Updates Behavior Detection and Penalty For Offenders
Published 02/16/2021, 8:47 AM EST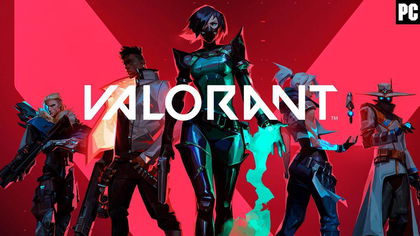 ---
---
Riot is constantly working to create a better gaming experience for all Valorant players. A lot of trolls and bullies adorn the lobbies and regular players face harassment due to them. Ever since CS: GO Women's World Cup Champion, Heather 'sapphiRe' Garozzo, came out with her harassment clip, players have reacted in a volatile manner.
ADVERTISEMENT
Article continues below this ad
Imagine your female friend, your sister, your niece or your daughter show an interest in gaming and esports. Then imagine this is their experience in-game. Sadly, it happens. All the time. @PlayVALORANT – For the record, that's Nani#1481 & at the end, RLN#1851. pic.twitter.com/DugMFyR99f

— Heather 'sapphiRe' Garozzo (@sapphiReGG) June 20, 2020
ADVERTISEMENT
Article continues below this ad
Whether or not it is gender specific, no game should allow toxicity to come forward. Riot updated its behavior detection penalty yesterday in the Target Patch: 2.04. There is more to come as they wrote, "we still have a lot of work ahead of us" in the notes.
This update will help the game deal better with AFK trolls who do not play rounds or the help team but sit back and watch themselves get carried.
On top of AFKs, we're working hard to improve your experience communicating with other players in-game. For both AFKs and chat offenses, you'll see new penalties to crack down on disruptive player behavior. pic.twitter.com/LrbUtS4C3G

— VALORANT (@PlayVALORANT) February 15, 2021
Read on for the official patch notes.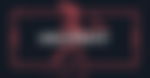 Official Valorant Patch 2.04 and above
AFK offenses
Warnings
XP denial for the games in which you were AFK'd (see ya later, AFK farmers!)
Small deductions from your ranked rating for pre-game dodges
Deductions from your ranked rating for in-game AFKing (Patch 2.03)
Increased queue restrictions
Barred entry from ranked games
VALORANT game bans (but only if you're really, really persistent)
Valorant will be tracking account behavior for some time before applying any punishment. Players who go AFK because of bad internet need not worry as those will not be counted as offenses.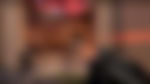 Chat-based offenses
ADVERTISEMENT
Article continues below this ad
All the wrongdoings in the chat will get flagged by Valorant's text evaluation system. There is no space for who 'started first', so avoid indulging in unacceptable behavior and retorting to abuses with abuse. Simply mute, report, and trust that the Riot team will do the job.
Warnings
Comms bans
Extended comms bans
Ranked queue bans
Game bans
Extended game bans
Here's hoping Valorant becomes a more social experience and toxic elements are ousted with this update. If not, Riot seems pretty clear about what action it will take for the unforgivable few who ruin it for the other.
ADVERTISEMENT
Article continues below this ad
""Let us be crystal clear: there is no room for violence, threats, or targeted harassment in VALORANT—those behaviors will not be tolerated. Certain offenses […..] are categorized as "zero tolerance," and they warrant a game ban, full stop."