Valve Reschedules Steam Game Festival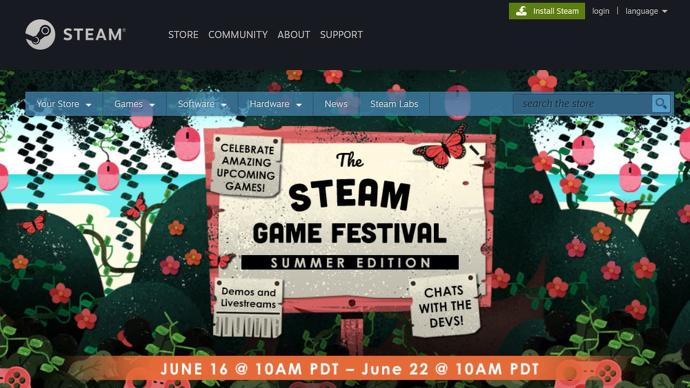 Valve Steam Game Festival was initially slated to take place on June 9th. However, recently a Tweet from Geoff Keighley stated that it would be delayed for a week. June 16th to 22nd will be the new date for the Summer Edition of this event. While this saddens us, it's also important to remember why this is necessary. 
There has not been any official confirmation, but the best guess is that it has to do with the current political unrest. The violence and injustice that is raging across America right now are rendering everyone helpless. The best thing to do is to stand beside each other in solidarity. 
Several gaming companies have postponed their plans, and streamers are donating their monthly revenue. The situation right now is unprecedented. Thus, the gaming community is trying its best to lead as an example. From Epic Games to Activision and even PlayStation, everyone is following the same policy. However, Valve is yet to issue an official statement on #blacklivesmatter. 
Valve: The Steam Game Festival Summer Edition
The Steam Game Festival: Summer Edition will now take place one week later. June 16 – 22. #SummerGameFest pic.twitter.com/1t5lY2UdaK

— Geoff Keighley (@geoffkeighley) June 5, 2020
To start off with the festival, there are certain things one might expect when it comes out on June 16th. However, it seems odd that Valve has not announced anything on their Twitter page. Every other company has tried its best to stand beside the cause. Thus, it might be a little strange to see no official statement. 
The Summer Edition was supposed to reveal the games we are going to get later this year. Considering everything that is going around, it might not be the right time. 
Read more – Watch: Ninja Points Out His Issues With People Hating Fortnite On Mixer
Geoff Keighley retweeted Sony's postponement
https://twitter.com/PlayStation/status/1267525525825900549/photo/1
Unlike Sony making things quite transparent for their fans, Valve preferred remaining tight-lipped. Geoff Keighley did retweet Sony's post. So, the lack of an official post from such a multinational company is quite a surprise. 
The cancellation of E3 forced the gaming companies to use their own resources. Otherwise, all these events would have run in the usual fashion. For now, all we can do is wait patiently for that official statement. Regardless, our prayers are with everyone affected by the current situation. Unless life resumes to normal with a hopeful sense of justice, everything seems bleak.