Is Van Gaal the right man to take Manchester United forward?
Published 05/14/2016, 5:34 AM EDT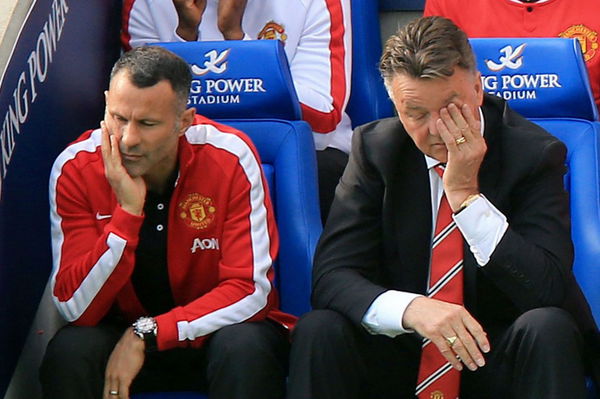 ---
---
Rewind back two years. The World Cup. Van Gaal and his Dutch side, which was a pretty ordinary side to be fair, reached the semi-finals just after United had snapped him up as the manager for a contract of 3 years. Ironically, even then the board had the opportunity to sign Mourinho but they chose to go with a man who they believed was aligned to the ethos of the club. United fans were looking at someone who had authority, a person who had the experience of managing elite teams across Europe.
ADVERTISEMENT
Article continues below this ad
The future was looking very bright back then. Van Gaal's press conferences were sounding like music. He talked about his process and how rebuilding a side takes time. United fans believed it would take time, particularly when you were coming off a terrible season in which United finished 7 leading to the sacking of their manager.
Fast forward two years and the best part of Van Gaal's tenure is the drunk speech at United's end of season awards last year. United's insipid displays all season have prompted fans to think it's another failed experiment. United fans know it is not just about the trophies. It's just that the performances don't seem to be encouraging enough.
ADVERTISEMENT
Article continues below this ad
With a step forward, there's almost an immediate step back.
United have not won 3 consecutive Premier league matches all season. Their biggest rivals Liverpool in the meanwhile brought in Jurgen Klopp. Klopp came in with a plan, a clear 'philosophy' and instilled gegenpressing into his players and demonstrated how the intensity of pressing can be a chance creator in itself. It pains to see that Liverpool, though 5 points off United, are on their way up.  The same might happen with City and Chelsea next year.
In all fairness United have been terribly unlucky with injuries. However, the irony is that United perhaps played their best football when a majority of their first team squad was injured against Midjtylland and Arsenal. Uninhibited and fearless, the desire was clearly visible amongst the young players. Van Gaal is known for not being afraid to draft the youngsters in to the first team. At United however it was more due to compulsion rather than voluntary decision.
Would Rashford have emerged if Rooney was fit all season? Would Fosu Mensah have got a chance if Darmian, Shaw and Rojo had stayed fit? Andreas Periera hasn't still been given a chance inspite of a brilliant season with the Under 21s. Should the United squad look so out of depth with an injury to Wayne Rooney? His transfer decisions have been abject. Selling off Van Persie, Hernandez and loaning out Wilson and Keane when you do not have a back-up striker to a player who is not an out and out striker in all fairness was perplexing. Manchester United lack real leaders: players on the lines of Roy Keane, Eric Cantona, Steve Bruce, Gary Neville, Pete Schmeichel. 400 million pounds of spending and the squad looks pretty average.
The creative spark is blatantly missing from United under Van Gaal. Possession in itself can't win you games. Yes, it is a great asset to keep the ball as it inhibits opponents from attacking and gives you control of the game. United have been not penetrating enough and the movement and off the ball runs have hardly been visible throughout. The unpredictability, flair and energy, one that defined United sides has disappeared altogether. Yes, there were times during the Ferguson era as well where they had to grind out results. But, it was more of an exception than a norm.
His team selections have been a major talking point as well. It went over the top for the United fans when 5 players who could play their position and still fit in the team were played out of position against Spurs. Ashley Young as Manchester United striker! The plan B for United has been long balls to Fellaini. Bypass the midfield and smash the ball around him. He will try and set it up for the attackers by making full use of his aerial presence. And like Paul Scholes states, "That isn't Manchester United. That should never, ever be Manchester United. But, where we are, it is."
Van Gaal has announced that he will be the Manchester United manager for next season. He has survived as United manager purely because of his reputation, something his predecessor could not boast much of.  Just as they have been found wanting on player transfers, it is becoming evident that the United manager scenario is nothing different. City, in spite of Pellegrini guiding them to the Premier League title in the previous season chose to rope in Guardiola as soon as he became available.
ADVERTISEMENT
Article continues below this ad
Pellegrini hadn't done anything wrong at City but Guardiola is an upgrade and upgrades should not be missed out upon. This is not the way the United board thinks as Carlo Ancelotti and Antonio Conte have been snapped up by Bayern and Chelsea respectively. The managerial candidate who is consistently being linked to United is Jose Mourinho.
Mourinho for all his prejudices, is primarily a winner and has the killer instinct. However, the Manchester United board does not seem very inclined to appoint him. Giggs looks highly likely to be the next United manager after Van Gaal sees out his United contract.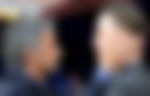 Van Gaal's press and post match conferences have garnered the ire of most Manchester United supporters. His frequent blaming of players' inexperience, his satisfaction with creativity and satisfaction with an FA Cup and a last ditch attempt at an improbable fourth place has not gone down well with the United faithful. A major point of contention with the fans is giving in a huge transfer kitty to Van Gaal to spend during the summer. United have not been shy of spending money on transfers but giving it to a man who is not going to be a manager after the next season isn't the ideal way to do it. That's when the point of change needed right NOW comes in.
ADVERTISEMENT
Article continues below this ad
Yes, all good things take time. But the progress should be visible. And unfortunately, here, it is not. Comparisons with 1990 FA cup win when Fergie got his fist United title are looking irrelevant. Van Gaal's moment has passed. And Manchester United should look forward and not sideways for once.