Van Gaal, The Messiah
Published 07/24/2014, 4:35 PM EDT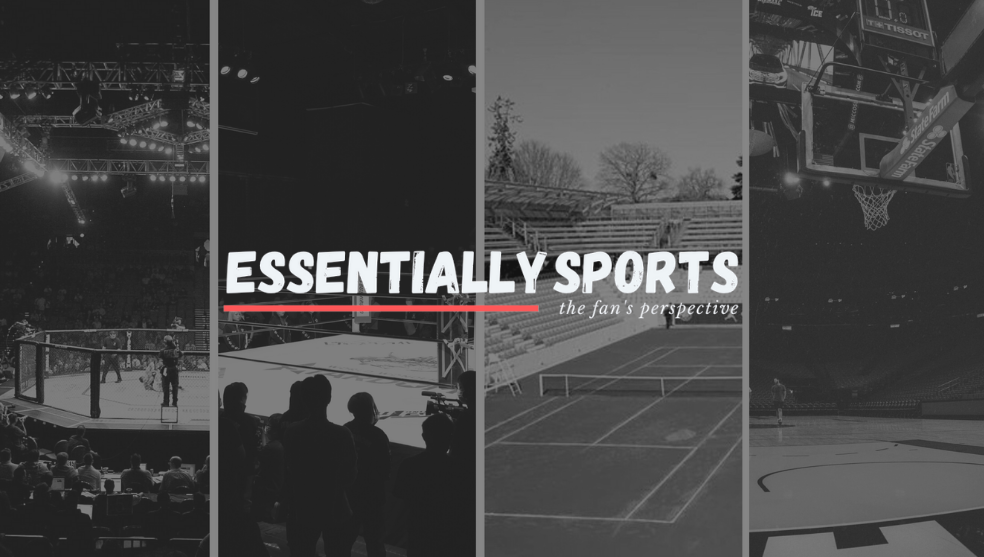 ---
---
"Of course, we all have to go out there and show what we can do and show every day in training what different qualities we have as players and a team. Everyone wants to impress a new manager and that's what we're aiming to do," were the words of Wayne Rooney.
ADVERTISEMENT
Article continues below this ad
This simply shows what Louis van Gaal stands for. His recruitment is much talked about and to be fair, if the aim of the Glazer family is to reduce the residual influence of Sir Alex Ferguson, then such a dominant figure is necessary.
Joining Manchester United straight after a successful World Cup campaign,van Gaal brings a lot to the table. He has an impressive CV with league titles in 3 different countries.
ADVERTISEMENT
Article continues below this ad
Starting his managerial career at Ajax in the year 1991,he had a very illustrious tenure till 1997. In his 7 year in-charge, he won the 3 league titles and 1 Champions League.
His most praise-worthy achievement remains the 1995 season, when Ajax were unbeaten in both the domestic league as well as the Champions League.
Ajax was so successful under van Gaal's leadership that during the 1990s, the Dutch national team was dominated by Ajax players.
Van Gaal is known for getting the best out of his players and that's what makes him special.
He might not be the friendliest coach, but his management skills are truly top notch.
At Ajax, he transformed players like Patrick Kluivert, Edgar Davids and the legendary Clarence Seedorf.
Following his success at Ajax, he joined Barcelona and successfully won the league title in his first two years at the club.
However, a fall out with Rivaldo resulted in his premature exit from the club.
Apart from the trophies he won, he also achieved something else; creating the best mid-field duo football has seen for a long time in Andrés Iniesta and Xavi.
Following a no non-sense approach, it is not surprising that he has fallen out with many players along the way too. His temper has also resulted in a bad relation with the press but it's a price that one would be willing to pay considering the success he brings.
Most people seem to believe that wherever van Gaal has gone, success has followed.
However, a quick glance through his managerial record and it becomes patently obvious that at times, the van Gaal way hasn't always worked. Failing to get a generation containing Ruud van Nistelrooy, Patrick Kluivert, Clarence Seedorf and Edwin van der Sar to the 2002 World Cup is the biggest blot on his résumé. He also struggled after making a comeback to Barcelona but the tough character we know he is, he always put the failure behind him.
His 5 year stint at Dutch club, AZ, was a roller coaster ride too, and after finishing 11th in 2007-08 season, he decided to step down. However, when several players of the AZ squad pointed out that they would like Van Gaal to stay with AZ, Van Gaal said he would give the players a chance to prove themselves. This shows the respect he gets from his players, a feat which David Moyes couldn't achieve. What followed the next season was history with AZ winning the league title comprising a string of 28 games unbeaten.
His success at Bayern Munich speaks volumes of his managerial ability. Not only did he win the league title and DFB-Pokal, but he took the club to Champions League too, eventually losing to Jose Mourinho's Inter Milan in the final, missing out on an unprecendented treble in his very first year in-charge.
He installed youth players like Thomas Müller and Holger Badstuber which proved to be a master-stroke.
Van Gaal can also be credited for converting the winger, Bastian Schweinsteiger, into a defensive midfielder and David Alaba from a mid-fielder to a left back. Now Bastian is one of the best in his positions and Alaba a regular starter for Bayern Munich, such is his ability to read players' abilities.
In choosing to take on United after the World Cup, van Gaal, hardly getting any younger at 62, has placed great pressure on himself.
Had the Dutch exited Group B, as many expected, then he faced arriving in Manchester as a lame duck. Now, no matter what might happen from this point on, he will arrive with his swagger fully justified, his blow-dried head held high. Van Gaal, brusque, self-assured and flamboyant, has looked in Brazil everything that Moyes would've only dreamed of at Old Trafford.
With Robin Van Persie likely to be van Gaal's focal point in attack, does this mean Wayne Rooney will be the support man once again? Where does that then leave Juan Mata? Does Marouane Fellaini have a realistic future at the club? Does a defence likely to consist of Smalling at right back, Shaw at left and Phil Jones as the main centre half, inspire United fans with great confidence?
For player's like Januzaj, Luke Shaw, Danny Welbek and Wilfierd Zaha, it's a chance to shine and shape their career using Van Gaal's visions.
And it's not just the young players, Van Gaal has often brought the best out of the players who are possibly past their peak, an example being Robben, Van Persie and Wesley Sneijder.
ADVERTISEMENT
Article continues below this ad
He can give new life to players like Tom Cleverly, who was once termed as the best young talents of England.
It will also be ineteresting to see what role Shiniji Kagawa will play. The Japanese international has regularly been producing disappointing performances, though played out of position and the playmaker's fall from grace has been as slow and sure as that of a sycamore leaf.
Deciding to stay at Old Traford, he has shown he wants to prove himself, but he quickly needs to find his scoring touch that made him as feared arriving late in the penalty area in Germany as Frank Lampard was in England.
ADVERTISEMENT
Article continues below this ad
Ryan Giggs will be there to accompany the Dutch maestro, and being an ambassador of work ethic and hard work for the last 2 decades, Manchester United have a lot to look forward to.
Trending Stories