Vandoorne Inspired by Magnussen's Fresh Start
Published 09/23/2018, 12:57 PM EDT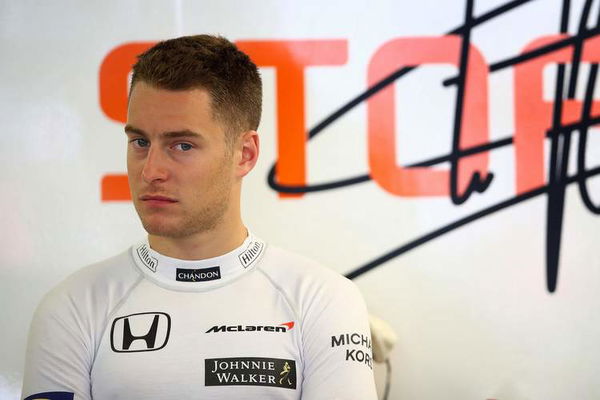 ---
---
Stoffel Vandoorne believes he can follow Kevin Magnussen's example and reset his Formula 1 career after being dropped by McLaren.
ADVERTISEMENT
Article continues below this ad
Like Vandoorne, Magnussen is a product of McLaren's young driver programme. He was let go at the end of 2015, after just one complete season in a race seat.
Magnussen rebuilt his career by moving first to Renault, then to Haas, where he has thrived in a less pressured and politically charged atmosphere.
ADVERTISEMENT
Article continues below this ad
"I feel a lot of support still from people high up in the Formula 1 paddock, let's say, and people realise what the situation has been here at McLaren," said Vandoorne, who will be replaced by Lando Norris next season.
"Ask Kevin [Magnussen], he's been in a kind of similar situation and I think he really benefitted from having a fresh start. It's something I'm quite looking forward to as well, to have a fresh start and see what the future holds."
It is now a decade since a McLaren driver won the world championship, and the team has endured a lengthy trough in form since 2013.
Pressure from various stakeholders to reverse the slump has resulted in a number of substantial management changes and high-profile recruitments, and the political situation remains febrile.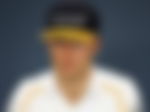 Magnussen was demoted to reserve status in 2015 and claims to have received his notice of termination via email later that year.
He endured a troubled year at Renault in the manufacturer's first season back in F1, but since joining Haas at the beginning of 2017 has demonstrated a marked upswing in form.
He now says he is enjoying his racing more, without the "negative pressure" of his early years.
Vandoorne has been under a similar degree of pressure during two fraught seasons with McLaren, during which the team underwent a messy divorce from its engine supplier, but refused to criticise the team.
"McLaren was there very early in my career and in a way they've made part of my career as well," he said.
ADVERTISEMENT
Article continues below this ad
"They've helped me through GP2 and [in Super Formula in] Japan, then they gave me the opportunity to race in Formula 1 as well. So I will always be grateful for the opportunities I've had.
"The driver market has been a bit strange things are moving, and seats are closing down every day almost, let's say.
"The chances to be on the F1 grid next year are very slim, but until everything is fixed I guess you've got to keep talking, keep trying and give everything for it. That's all I can do at the moment."
ADVERTISEMENT
Article continues below this ad
Vandoorne has also been approached by Dale Coyne Racing about driving for the team in IndyCar next season.