VAR Makes the Headlines in the Premier League- Again!
Published 08/26/2019, 7:00 AM EDT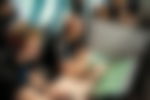 ---
---
For a third time in as many weeks into the Premier League 2019/20, VAR has come under the scanner. Action in the Premier League was once again stopped by VAR, much to the disappointment of many.
ADVERTISEMENT
Article continues below this ad
In the first match week of VAR, it denied Leon Dendoncker a goal. A week later, Manchester City felt they were on the receiving end of VAR one more time. As if the drama created in the match between Manchester City and Tottenham Hotspurs by VAR was not enough, it wanted to create more.
City and Spurs were once again involved- in separate matches. City, as they are almost used to it now, once again felt that they were denied a goal. But this time, the decision did not prove as costly as they went on to win the game.
ADVERTISEMENT
Article continues below this ad
Jeferson Lerma looked to have stepped on David Silva's foot. Andre Mariner waved off all the appeals, and went to VAR. Replays showed it could have been a penalty, but the decision was not overturned.
If this isn't a clear and obvious penalty on Tottenham Hotspur striker Harry Kane then what is.

An absolute clear stonewall penalty you are ever likely to see on the Spurs centre-forward.

[@SkySportsPL]#THFC #COYSpic.twitter.com/3OVL1lcPjC

— Last Word On Spurs🎙 (@LastWordOnSpurs) August 25, 2019
Pep Guardiola had now seen it so many times that, when asked if City had deserved a penalty, he seemed extremely sarcastic during his reply.
"No, no, no. Penalty? No. It was clear hands last game, clear hands. A penalty today? No, please"
Similar thing happened a few hours later at White Hart Lane. Spurs after befitting from VAR more than once, were on the other side of VAR. Harry Kane was brought down by Jamal Lacelles, which again was waved away by the on-field umpire Mike Dean. VAR official Anthony Taylor, as in the early kickoff, did not find enough to overturn the on-field decision.
Explaining the decision at Tottenham, refereeing body PGMOL said, "It was considered not to be a penalty by the on-field referee.
"As this was a subjective decision, the VAR deemed that there was not enough evidence to overturn the original call and so stuck with the on-field decision."
VAR in Premier League- A little different
Referees chief Mike Riley, after the Women's World Cup said that there will be a 'high bar', before VAR is used instead of the on-field referee.
He said there had been a "reaction" to some uses of VAR at the Women's World Cup in France.
ADVERTISEMENT
Article continues below this ad
"We don't want VAR to come in and try to re-referee the game. We actually want it to protect the referees from making serious errors, the ones everybody's goes: 'Well, actually, that's wrong.'"
VAR, in Premier League, seems like it is being used a little differently from how it was used in Champions League last season. Last season, it was summoned for every major incident. However clear the offside might be, the game would continue and the official would later check it.
But in Premier League so far, the game hasn't been stopped for the decisions which the on-field referees feel are clear. Also it has been overturned only if there is enough evidence.
ADVERTISEMENT
Article continues below this ad
There seem to be no particular rule to the approach, and it remains to be seen what kind is used more often by the referees.