Vasek Pospisil pulled off a prank on various ATP players including Roger Federer as he went rogue on ATP's Instagram account on Thursday.
Federer kicked off a solo drill challenge on social media as he volleyed a ball repeatedly while standing close to a wall. He also nominated various celebrities to accept this challenge.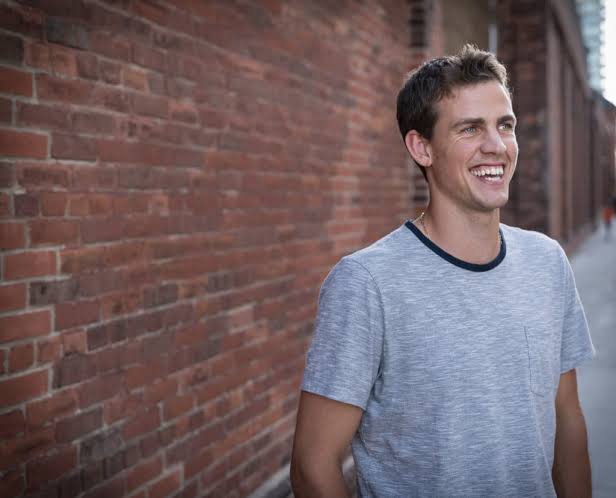 Vasek Pospisil texted Roger Federer from ATP account
Federer encouraged his followers to post their videos mimicking the volleying drill he displayed. Subsequently, many fans and celebrities around the globe took this challenge with their own improvisation. Moreover, he offered advice to some who accepted his challenge.
Pospisil also played a joke with Federer about the drill as he got the password of the Instagram account of the ATP. "I want to troll some players from the ATP account", said Pospisil during an Instagram live with Bethanie Mattek-Sands on the ATP account. "But I couldn't find anyone, so I just sent some messages"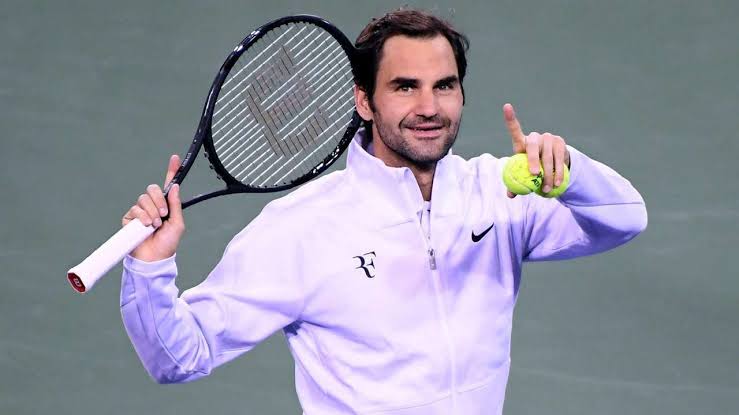 Consequently, the ATP Tour changed their passwords while the Instagram live was going on. However, the work was already done. ATP also posted some of the funny messages which Pospisil had sent to various players.
"Honestly so far no one has even come close to doing your challenge as well as you. Pretty pathetic to be honest. That's why you are the goat. Am I right?" Pospisil wrote to Federer from the ATP account.
However, Federer did not fall prey for the prank as he replied: "Haha, who is this?"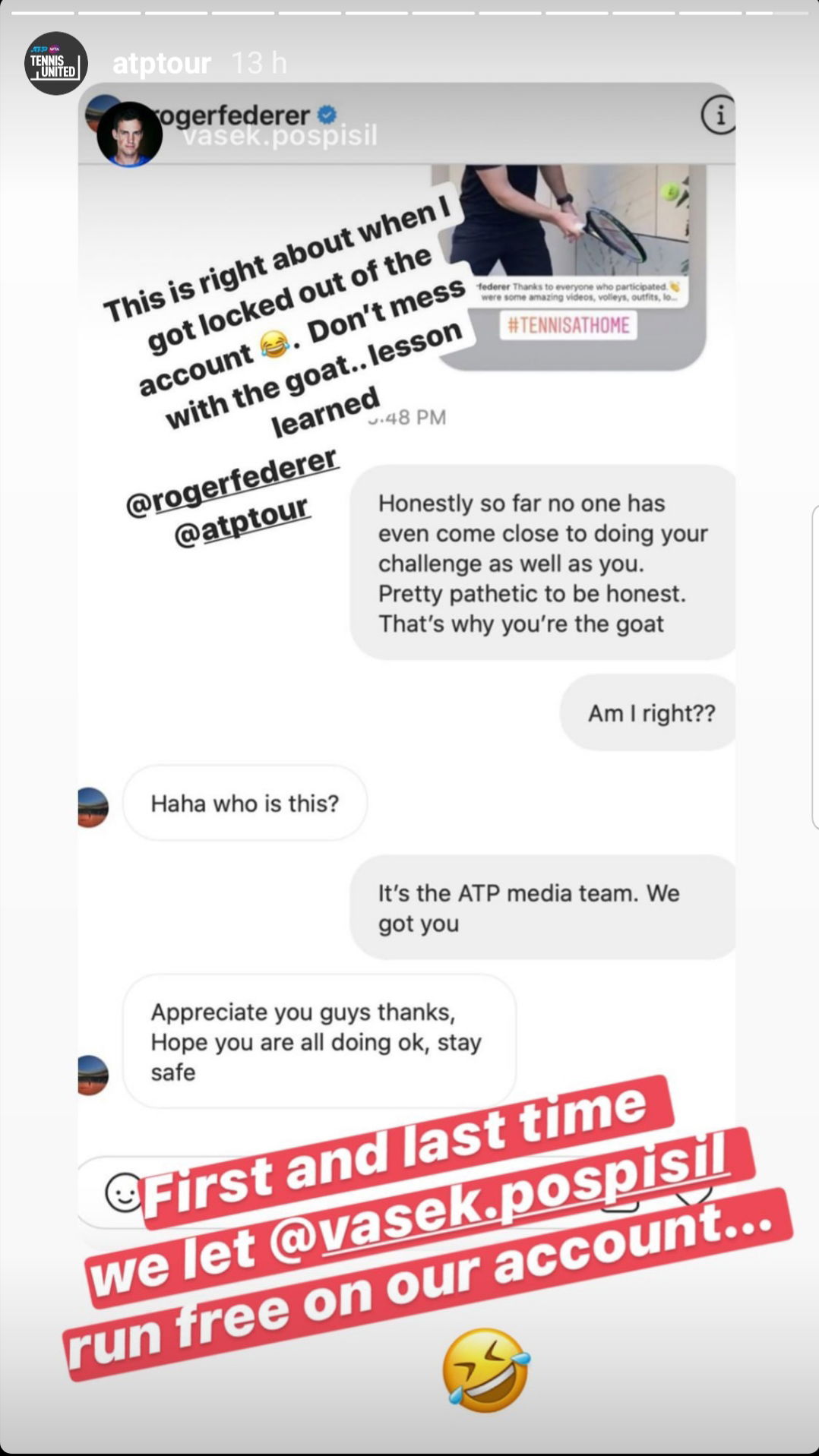 The tennis tour came to a halt after due to the rapid spread of coronavirus all around the world. The season will not resume until at least July 13.
Consequently, the players have been comparatively active on social media to keep themselves engaged and also entertain their fans during the public crisis. Stay tuned for more such funny exchanges on social media.
Varun Khanna
MBA tech grad.| Sports enthusiast| Writer by passion