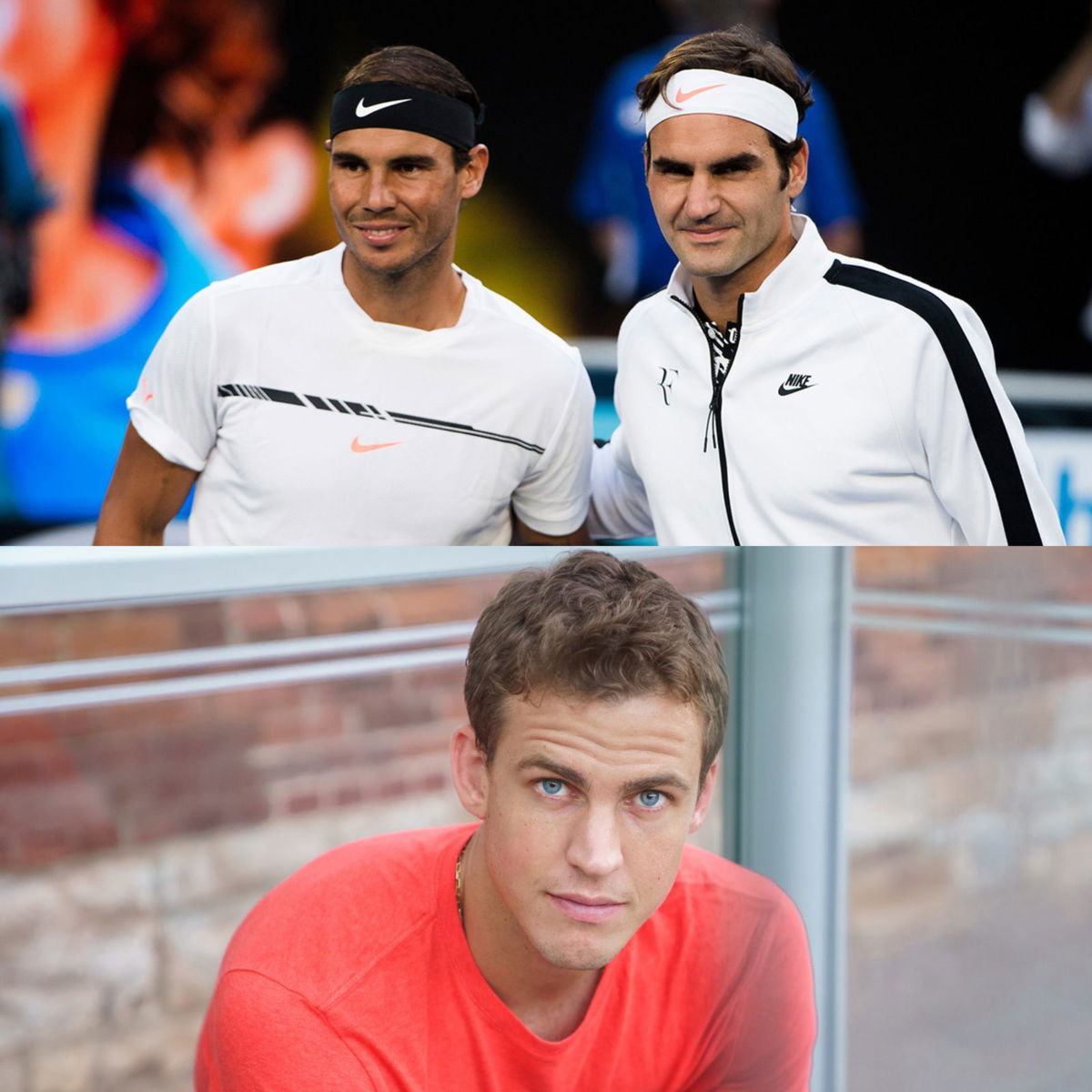 Earlier today, Roger Federer and Rafael Nadal made headlines by suggesting a merger of the ATP and the WTA. Roger was the first one to suggest this as he said that in times of crisis, the ATP and WTA should think of coming together.
While his idea received largely positive responses across the board, there were some who had a slight problem. Sections of the fans felt that Roger was trying to take the credit for an idea that was already years in the making. In fact, players like Billie Jean King had fought for this reform all their lives.
The latest tennis star to have a passive-aggressive response was Canadian star Vasek Pospisil. He revealed that the ATP was already inching towards this decision. The plan was actually a lot older than the current tweet.
Know More – Rafael Nadal Supports ATP-WTA Merger Idea Floated By Roger Federer
What did Vasek Pospisil say about Roger Federer and Rafael Nadal? 
Vasek Pospisil felt the need to point out that the ATP was having discussions about a possible merger since January. He said this in response to Roger Federer's tweet by initially praising the idea.
Hey @rogerfederer & @RafaelNadal . Great idea. The ATP has been working on this since they brought the vision forward to us in January. 👌🏼 https://t.co/AgmV8Tya6i

— Vasek Pospisil (@VasekPospisil) April 22, 2020
Pospisil wasn't the only star who had a problem. American tennis star Jamie Hampton felt that this was an attempt by Roger Federer and Rafael Nadal to steal credit from women who had been fighting for a long time. This view was supported by some sections of the tennis community.
don't get me wrong, the support is nice, but @BillieJeanKing has been saying this for decades and he just tweets it out… it took a global pandemic…

— Jamie Hampton (@Jamie_Hampton) April 22, 2020
does anyone remember when trump tweeted out that reporter's story? those are the vibes I'm getting 😂

— Jamie Hampton (@Jamie_Hampton) April 22, 2020
I swear to god if history writes that these men lead the way, I will throw hands.

— Jamie Hampton (@Jamie_Hampton) April 22, 2020
that's a fair take, and I should have been more accurate! My thoughts were less along the lines of the men supporting the women, but more that it took a global pandemic for the men to throw their support behind an idea that's been around for many years.

— Jamie Hampton (@Jamie_Hampton) April 22, 2020
Coming back to Vasek Pospisil, he's a member of the ATP Player's council. This is not the first time he has shown resistance towards Roger Federer and Rafael Nadal. He has criticized them in 2019 for not keeping the interests of all tennis players in their plans.
David Goffin also called the duo of Vasek Pospisil and the President of the ATP Player's council Novak Djokovic a good representation for the tennis players. Needless to say, he is one player who has chosen a particular camp. It will be interesting to see if Roger Federer decides to provide any kind of response.