Venus Williams – "Age Is Just A Number"
Published 06/21/2019, 12:20 PM EDT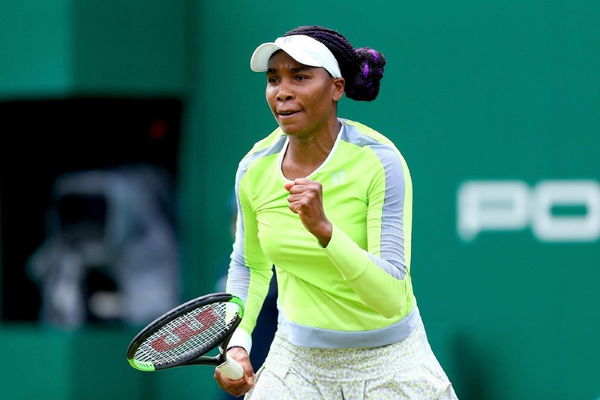 ---
---
The 39-year-old tennis sensation, Venus Williams made her debut in the Nature Valley Classic in Birmingham this week. The American lost her quarterfinal match to the reigning French Open champion, Ashleigh Barty 6-4, 6-3 in the quarterfinals. 
ADVERTISEMENT
Article continues below this ad
Presently, Venus Williams is one of the oldest contestants on the WTA tour and the seven-time major champion is aspiring to dwell longer on the circuit. "Honestly, age is just a number and, as long as you are fit and doing the work, anything is possible," Venus Williams said. "Honestly, it is just about wearing your sunscreen so that way you don't look like a raisin. I put mine on."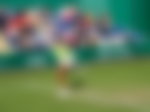 "It's heartwarming. It is exciting to see young people excited about tennis so that makes me excited," said Venus Williams. "Since I have been here, I've been seeing a ton of young people here and there really into the game and they are really into the players, so I love this sport. It's given so much to me and I like seeing young people having that opportunity to be able to grow from tennis."
ADVERTISEMENT
Article continues below this ad
In one of her on-court interviews in Birmingham, Venus Williams addressed her gratitude towards the crowds which turn up to see her play. "It's great to see a packed crowd. Thank you for all the support and all the love. It's nice to see all these smiling faces in tennis and it's awesome," she said.
ADVERTISEMENT
Article continues below this ad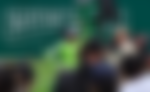 The World Number 55, Venus Williams has been inspiring generations of people ever since she picked up a tennis racquet and on the courts of Birmingham, there were kids who are looking up to her and wanting to emulate at least half of what she is.
"That's beyond my dream. Honestly, as a kid, I just wanted to be here but I never knew there will be a rip on the face. So, I'm just grateful to god, that these moments are continuing and all these young people who have an opportunity to play this game and it gives you so much. All these you young people pick up your racquets and keep swinging," Venus Williams said.
ADVERTISEMENT
Article continues below this ad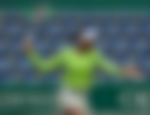 She was asked about her inspirations in her life and who does she look up to. "My mom is the strongest lady on his planet," she said. "She's so strong and she's so fun. I mean, you see her in the stand, she is so calm and she claps for my opponents and I'm like, 'mom why are you clapping so them?' and she said, 'that was a good point!' She is an awesome lady, a fun lady, she is a fair lady and I wish she was here but she is doing things in her own life or something, but she will be back!"