Venus Williams Stages Astonishing Comeback
Published 07/06/2016, 12:55 PM EDT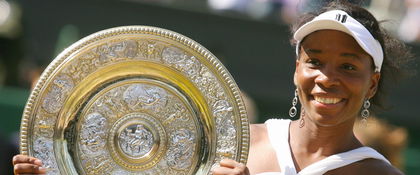 ---
---
Wimbledon has reached its last stages and we have all the four women semi-finalists. While Serena Williams, as expected, has made it to the last four without much trouble, there is one inclusion which no one expected. It is that of the elder Williams sister, Venus, who is now at the twilight of her impressive career. While Venus is certainly one of the most talented players on the tour, it is very well known that she is past her peak. However, in the last 18 months her performance has shown a dramatic improvement and she is currently ranked no.9 in the world. In spite of being in the top 10 no one really fancied her chances of making it to the semi-finals at the All England Club, let alone winning another slam. This is mainly because even though her performance has been decent in ATP tournaments, she hasn't lived up to her potential in grand slams, which is a different ball game altogether. Williams has certainly found some much needed inspiration during these later stages of her career but people are doubtful about whether she still has it in her, both physically as well as mentally, to beat the top players on tour and go on to win another major.
ADVERTISEMENT
Article continues below this ad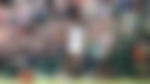 The seven -time grand slam champion and Olympic gold medallist has seen many ups and downs during her 22 year-long injury prone career. She was at her peak during the early 2000's when she won the gold medal at the Sydney Olympics and even featured in 4 consecutive grand slam finals (all with sister Serena) starting from the 2003 French Open. Venus is one of the most gifted female tennis players ever, much like her sister Serena who is regarded as one of the greatest of all time. In-spite of having loads of talent, Venus has manged to win just 7 slams, a huge number which still looks pale in comparison to the potential which she has. The elder Williams sister is in no way less talented or dedicated than her younger sister Serena, who has won 21 majors and is bidding for a 22 record equalling title. The reason her tally of titles do not reflect her ability is majorly because of injuries. On numerous occasions throughout her career, just when she was enjoying a good run on the tour, her body was plagued by one or the other injury, sometimes forcing her to skip multiple events during the season. She had suffered a major wrist injury during 2006, which saw her rank plummet down to 46. It was post 2010 that Venus' career hit an all -time low. In 2011 she was diagnosed with Sjogrens Syndrome and this was the first year, since turning professional, when she could not reach the quarter-final stage of even a single slam. She ended the year ranked world no. 102 which was her first finish of a season ranked outside of the world top 50 since 1997. Venus was again troubled by a back injury during 2013, preventing her from breaking back into the top 10 despite playing decently throughout the season.It is only after 2014 that Williams has begun to show glimpses of the great champion that she is. She finished 2014 ranked world no. 19 in singles – the first time since 2010 that she's finished inside the top 20. From the past one year Venus has shown a marked improvement in her grand slam performance, reaching the quarter finals of both the French as well as the US Open in 2015. With her results throughout the season, Williams became an Alternate for the WTA Finals in Singapore. Last month she recorded her best performance at the French Open since 2010 by reaching the fourth round. Now by making it to the top 4 at London, Venus will compete for her first grand slam final since 2010 and her first Wimbledon semi-final since 2009.
ADVERTISEMENT
Article continues below this ad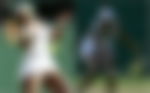 Venus is now due to face 4 seeded Australian Open champion Angelique Kerber for a place in the Wimbledon final. While the German is the clear favourite in this encounter, tennis fans all over the world could not be wishing more for an upset, much in anticipation for a 9 all-Williams grand slam final. The two sisters last competed in a slam final at the 2009 Wimbledon. If contrary to all expectations, the elder Williams sister is able to clinch her 9 major, it will certainly open a new chapter in her career and silence her critics who continue to point the gaps in her list of achievements. But with age running out on her, who knows, this might just be the last opportunity for Venus to hold the Venus Rosewater dish before she hangs up her rackets.