"Verstappen is Just at The Beginning"-Mark Webber
Published 11/24/2018, 1:27 PM EST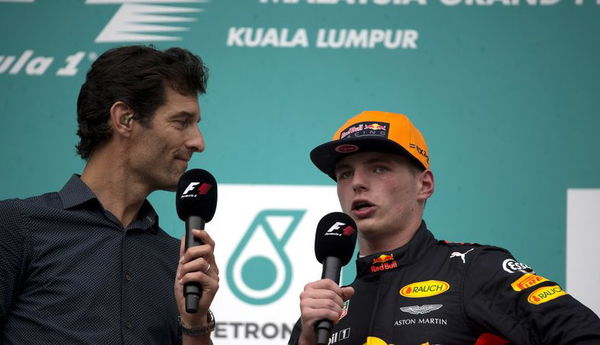 ---
---
Australian Formula 1 insider Mark Webber believes that Max Verstappen has many titles written in his career ahead. "The start of Max 'season was not good, but he performed impressively after Monaco, he has made huge leaps", said Mark Webber.
ADVERTISEMENT
Article continues below this ad
"Max knew he had to improve, he did so with great enthusiasm," Webber continued. "It is also normal, even five-time champion Hamilton is still learning. Lewis is only now able to run an almost faultless season, which is a long process and Verstappen is just at the beginning", said Webber, as he pointed out the long road ahead of Verstappen in his career.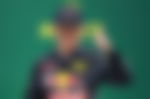 ADVERTISEMENT
Article continues below this ad
"He often jumped on Friday last year, Max wanted to pop every round, but now he understands it is unnecessary, Max had to learn that a grand prix does not last an hour and a half, but three days, and that it keeps getting better", said Webber.  "Max is a strong beast ready to crush everyone", he added. "Championing was not possible with Red Bull yet, but probably not next year either, but Max is starting to get into a position that he can hit, he is really frightening for his competitors, and in 2019 he will ride impressive races, but especially 2020 will be interesting, with the Honda engine", continued Webber.
"The switch from Renault to Honda not only affects the engine, but it is much more complicated- cooling, electronics, everything on the car is different, reliability problems are part of it, it's not going to be an easy year."
ADVERTISEMENT
Article continues below this ad
Webber also opened up about the Ocon incident that took place with Verstappen at the Brazilian GP. "It's a shame, I thought Ocon was confused and he did not see him attack the leader, you do not do this to the race leader!", said Mark Webber.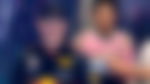 "It was a hundred percent Ocon error", Webber says, "He was clearly driving Max in. It does not make sense, a race leader does not have to defend his position against a laggard, you have to know your place." 
"Ocon acted like a grand prix only takes three laps, even in a fight for the lead would be tricky, but this was actually number sixteen against number one, yes, Max could have sent in a bit later. it can do something else, but it does not work like that, it was so unexpected. ", he said.
ADVERTISEMENT
Article continues below this ad
"Probably he did so deliberately, because he would control himself, his behavior is not acceptable, but in some circumstances we can tolerate it, I do not take it heavy, Formula 1 drivers have to be gladiators, and no one is waiting for choruses. Of course, an F1 driver is also a role model, but grand prix drivers are simply not normal people", said Webber.