Verstappen pissed with 'problematic' car settings
Published 10/27/2018, 3:58 PM EDT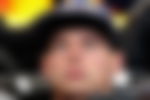 ---
---
Max Verstappen lost out on pole in Mexico by a mere 0.026s to Red Bull teammate, Daniel Ricciardo, thus seeing his chance of securing a first-ever pole position going up in smoke. The Dutchman blamed the settings on his car for the minor margin.
ADVERTISEMENT
Article continues below this ad
He even went as far as deeming it crap. "The whole qualifying was crap," said Verstappen, who was fastest in Q1 and after the first run in Q3 before losing out to Ricciardo. "Again the same problem as in FP2. Engine braking not like I wanted, just rear locking the car."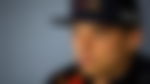 Verstappen admitted to thinking that he had done enough but it was just not good for the occasion. "We tried to make the best of it. I thought it was going to be enough with the problems we had. But it's still good to be second, we'll see tomorrow," he said.
ADVERTISEMENT
Article continues below this ad
Ricciardo, on the other hand, seemed happy as punch, as he had some typically Danny words to describe his emotions. He then went on to use words that was comprehensible for humans.
"I knew it was there somewhere," he said. "We hadn't had the cleanest run through practice and I just knew getting clean laps together would be crucial as always.
"I knew the pace was in the car. Obviously Max showed that all weekend from start to finish. I knew we could put a clean lap together at the end. I still wasn't convinced it was the cleanest."
ADVERTISEMENT
Article continues below this ad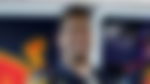 What makes it extra special for Ricciardo is the fact that the pole comes after a tough period in recent times, as he has had more retirements than podium finishes this year. Engine issues have been plaguing him a lot and this can be seen as a lucky break.
It is also the only place he has taken pole apart from Monaco. "Obviously Monaco is the only place I've ever done this," said Ricciardo. "I believe it was super-close with Max, a few hundredths or thousandths.
ADVERTISEMENT
Article continues below this ad
"So a shout-out to the team. I don't know the last time Red Bull got a one-two in qualifying so that's pretty cool."