"Very Fun Game"- Shroud Excited by the Prospects of the Nightmare Difficulty of the Campaign in Back 4 Blood
Published 08/14/2021, 4:28 AM EDT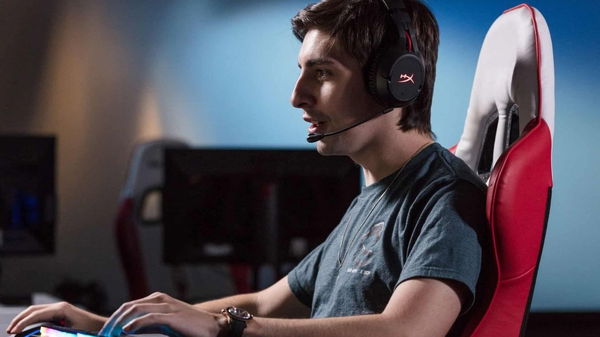 ---
---
The zombie genre has produced a lot of gaming gems over the years. One of the most popular games of the genre was Left 4 Dead, which released almost 13 years ago with rave critical and commercial reviews. The developers behind the iconic title in Turtle Rock Studios will now release the successor to that game in Back 4 Blood. The game will release this year, and the title has found itself a massive fan in legendary Twitch streamer Shroud.
ADVERTISEMENT
Article continues below this ad
Back 4 Blood will heavily focus on the co-op experience in different PvE modes. The first-person shooter title recently held a beta that has exceeded the expectations of almost every player involved in it. Shroud recently talked about the title and the changes to the game he played last year. Along with that, he gave more emphasis on the highly challenging difficulty setting in Nightmare.
ADVERTISEMENT
Article continues below this ad
Shroud massively excited for Back 4 Blood's Nightmare mode
During a recent stream, Shroud had a chat with his fanbase where he talked about the latest Zombie title in Back 4 Blood. During the conversation, he mentioned that game will be very fun to play. He stated that the game's PvP mode in Versus will attract a lot of players after the developer at Turtle Rock Studios balances the mode and makes it better. However, his eyes are on the very hard difficulty setting of Nightmare.
"Back 4 Blood's going to be a fun game to grid come launch. I don't really care too much for Versus. Like Versus is whatever, sure. They will balance it, they will tweak it, they will make it better. I just want to do the Nightmare mode."
ADVERTISEMENT
Article continues below this ad
He wants Nightmare to be extremely tough
Shroud had played with Nightmare difficulty during the Alpha last year. He noted that he completed it after some grinding with his group. However, the developers at Turtle Rock Studios have upped the difficulty to prevent everyone from completing it. Many players have observed that it might be too challenging for them. However, Shroud agrees that the developers have taken the correct decision to increase the difficulty. He liked that only the elite players of the game can complete it, making it very desirable.
"The Nightmare should quite literally be only the elite. The elite should only be able to do that."

ADVERTISEMENT
Article continues below this ad
It seems like Back 4 Blood has a massive fan in Shroud. It remains to be seen how the game will perform when it releases on October 12, 2021. However, if it's anything close to the beta, then fans will have a blast killing hordes of zombies in it.
WATCH THIS STORY: Why Is GTA San Andreas So Good?
Trending Stories