Vettel Defends his Tactics After Near Miss
Published 09/30/2018, 10:43 AM EDT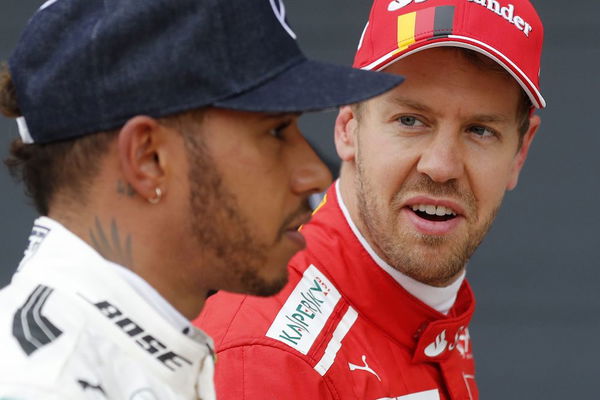 Ferrai driver, Sebastian Vettel fell 50 points behind his title rival in Sochi as Lewis Hamilton was handed the lead by team-mate Valtteri Bottas due to team orders.
ADVERTISEMENT
Article continues below this ad
The Finn allowed his Mercedes co-star to pass after a call from team boss Toto Wolff.
Hamilton emerged from the pits behind Vettel early on in the race but soon regained second place after a well-worked overtake.
ADVERTISEMENT
Article continues below this ad
But minutes before, Vettel almost clashed with the Brit, who was attempting to sneak up the inside of the Ferrari.
"Well it was tricky, they (Hamilton and Bottas) worked very well together," he said after the race.
"At the start I had nowhere to go, then we surprised them with a good out-lap and I managed to jump Lewis and Valtteri.
"Lewis was close but then we nearly had a run in.
"I didn't see him and I wasn't sure where he was. I saw he was on the outside and I needed to give him room even if I didn't want to – so it remains fair, but then he got past.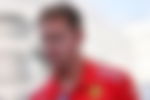 "I think everyone had the same pace but we managed the tyres differently. I tried to put pressure on Valtteri when I was behind, but I couldn't get close enough. Then he backed off and lost 1.5 seconds but I had a tiny lock up and Lewis had new tyres, mine were only a lap old.
"I think we were close but it's not what we wanted."
Bottas was understandably unhappy with his team after being forced to allow Hamilton to pass him in the latter stages of the race.
"Difficult day," he said.
ADVERTISEMENT
Article continues below this ad
"It was a good result for us as a team; we got maximum points.
"But everyone saw it. it was a difficult race.
"For sure we always go through all the scenarios, Lewis is fighting for the championship, and we are fighting for the constructors' championship.
ADVERTISEMENT
Article continues below this ad
"We always have a plan. It's always difficult to predict what is going to happen. It is what it is."