Vettel Wants a Tete-a-Tete Talk with Verstappen
Published 10/08/2018, 12:17 PM EDT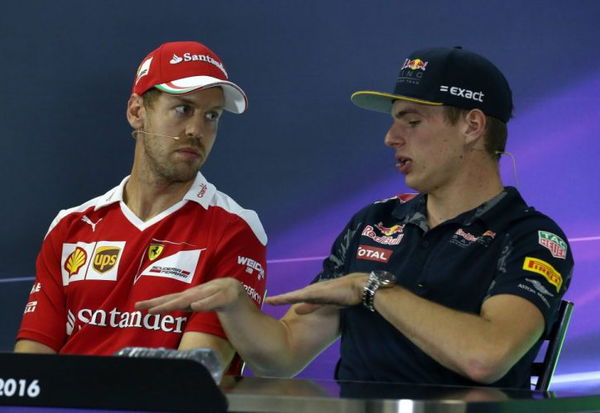 ---
---
Ferrari driver, Sebastian Vettel plans to discuss his Japanese Grand Prix collision with Red Bull driver Max Verstappen. Vettel's race and remaining championship hopes went up in smoke as he tangled with Verstappen at Suzuka's Spoon Curve and spun off-track.
ADVERTISEMENT
Article continues below this ad
Vettel fought back from the tail of the field to finish sixth, but Lewis Hamilton was victorious to open up a 67-point lead with four races remaining.
Verstappen copped a five-second penalty for a first-lap incident involving Kimi Raikkonen – something Vettel may look to bring up in conversation with the Dutchman.
ADVERTISEMENT
Article continues below this ad
Asked about Verstappen's attitude to racing, Vettel said: "He is quick, but it doesn't help also the way he came back onto the track with Kimi.
"I don't want this to end up as 'Seb says this, Max says this'. I will talk about it with him when it is the right time, so this way I would prefer.
"But you ask me these questions so I give you my answer."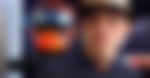 Vettel dismissed the suggestion that he could have waited to pass Verstappen at the pit-stops, given his impending penalty, pointing out it would have lost him time to chase down Mercedes.
He said: "What do you think about how many times you can afford to wait? Obviously I am racing not just him. I am racing also the guys in front ideally.
ADVERTISEMENT
Article continues below this ad
"His battery was derating. I saw the light flashing, I saved up my battery on the way up through the Esses trying to stay close, and I had a good exit from the hairpin. I had a big tow through Turn 12, and was side-by-side when we hit the brakes and turn in.
"I had similar encounters with others and we managed to make it through the corner.
"It is not the prime overtaking spot, but if you are side-by-side then I think it is fair in that scenario and that occasion. I did my best to try to avoid contact but if he kept closing then where am I supposed to go?"
ADVERTISEMENT
Article continues below this ad