Vettel's Engine Undamaged From Singapore Clash, Avoids Malaysia Penalty
Published 09/22/2017, 3:29 AM EDT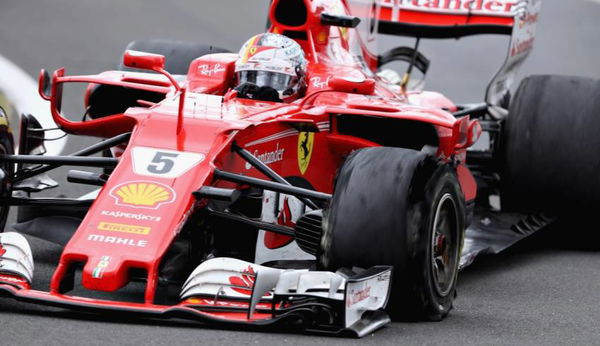 ---
---
During the 3-driver crash in Singapore, It transpired that Sebastian Vettel's engine did not sustain much damage. The collision only caused side pod damage and broke the cooler. What this means is that his power unit need not be changed and he will escape a grid penalty. The news broke after Vettel's car was scrutinised in Maranello. The power unit in question is Vettel's 3rd allocated unit.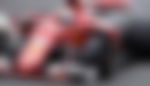 Unfortunately for Ferrari fans, Vettel and Raikkonen are not completely out of the woods. They have used 4 turbochargers each and another change would incur a 10-place grid penalty. However, they do still have 3 internal combustion engines, MGU-Hs, MGU-Ks, energy stores and control electronics at their disposal.
Ferrari are planning to introduce the next engine specification at the upcoming Malaysian Grand Prix. So the two drivers will move on to their final power units for the season. However, with the new oil burn rules, Ferrari will have to run at 0.9 litres per 100km. Mercedes, on the other hand, do not have that issue because they introduced their power unit in Belgium.
Ferrari have a slight disadvantage because the track seems to favour Red Bull. The 2 long straights will also benefit the Mercedes' straight-line speed. However, if it rains it could even the odds between all teams. Who know, Ferrari might actually have some pace or we could even be in for a surprise.