VIDEO: Allyson Felix Receives a Warm Welcome After Coming Back Home From the Tokyo Olympics 2020
Published 08/11/2021, 12:32 PM EDT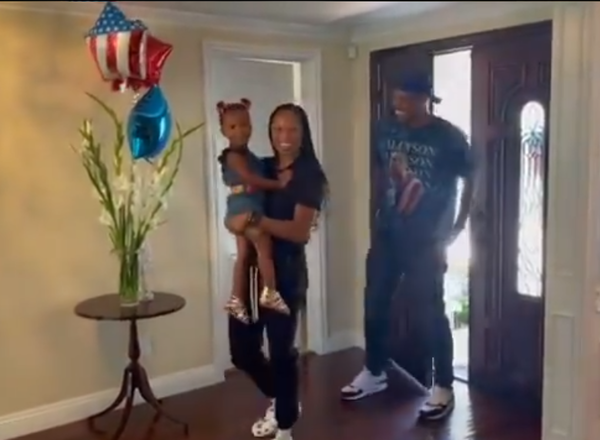 ---
---
Allyson Felix is the most decorated Olympic track and field athlete that the US has produced. The number of records she has broken and the medals she has won are almost unfathomable. She will go down as one of the greatest track and field athletes in US history.
ADVERTISEMENT
Article continues below this ad
Felix won a record 11th medal at the Tokyo Olympics 2020, just a day after equaling Carl Lewis' record. She won her 11th Olympic medal, and 7th Olympic gold medal when team USA won the 4×400 m relay final.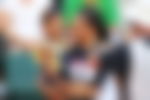 Allyson Felix Tokyo Olympics 2020
ADVERTISEMENT
Article continues below this ad
Going into the Tokyo Olympics 2020, Allyson Felix spoke about the biggest challenge she faced, leaving her daughter behind. The American track star recently became a mother to 2-year-old Cammy.
Her biggest challenge would be leaving her daughter and her family behind due to the Covid-19 protocols at the Tokyo Olympics 2020. Normally, athletes travel to the games with their entire entourage of trainers, family members, and friends.
This year, however, the Tokyo Olympics were held under different circumstances, amid a pandemic. So the Olympic committee imposed strict protocols to ensure none of the athletes would miss their Olympics due to the Illness.
This meant no spectators, a select number of trainers and staff that can accompany each athlete, masks, etc. The athletes overcame all these obstacles to etch their name in history.
And on 7 August that is exactly what Allyson Felix did. At 35 years of age, this will be the last Olympics for the American. So she made sure she went out with a bang. The American quartet dominated the women's 4×400 m race and won the gold.
This gold medal made Allyson Felix the most decorated American track and field athlete ever. After the race, all her teammates went and hugged their idol.
A warm welcome home
ADVERTISEMENT
Article continues below this ad
Winning Olympic medals is a feeling Allyson Felix is all too familiar with. She has 11 of them. The real reward after a grueling Olympic campaign in adverse weather conditions was a warm hug from her daughter, Cammy.
ADVERTISEMENT
Article continues below this ad
Her welcome home party was the most wholesome video the internet has seen this week. As soon as she opens the door, her daughter Cammy hugs her mother tightly and says, "I missed you mommy". It's enough to make a grown man cry.