VIDEO: Double Olympic Gold Medalist Katie Ledecky Hangs Her Gold Medal Around Interviewer Because He Is 'Awesome'
Published 08/08/2021, 11:00 AM EDT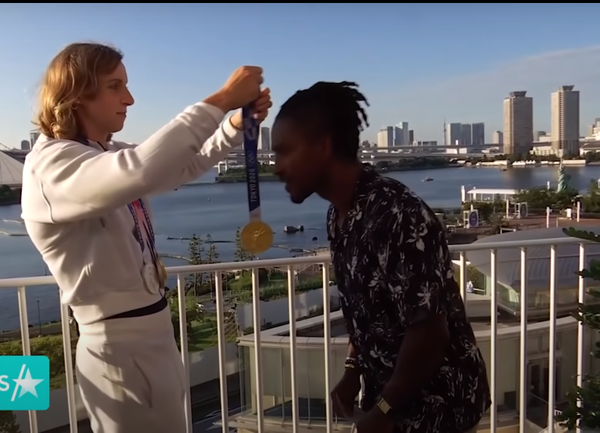 ---
---
Katie Ledecky is one of the greatest female swimmers in history. She is the most decorated female swimmer, having won 7 Olympic gold medals and 15 World Championship gold medals.
ADVERTISEMENT
Article continues below this ad
Katie Ledecky won 2 gold 2 silver medals at the Tokyo Olympics 2020, which cemented her legacy as one of the greatest to ever do it. Team US was not having a pleasant week, especially in swimming, until Katie Ledecky started winning medals.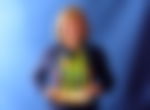 Katie Ledecky – Tokyo Olympics 2020
ADVERTISEMENT
Article continues below this ad
The 24-year-old American doesn't plan to retire soon and will look to defend her titles in Paris 2024. Team US only bagged half their medal tally from Rio at the Tokyo Olympics in swimming.
Katie Ledecky salvaged some hope for the US after winning the gold in the 1500m and 800m races. Her rival, Australia's Ariarne Titmus, closely contested all her events. After losing the gold to Ariarne in the 200m and 400m, Ledecky got her Olympic campaign back on track as the longer distance events started.
"She made it tough and so it was a lot of fun to race," said Ledecky."I just trusted myself, trusted I could pull it out and swim whatever way I needed to." Katie Ledecky seemed happy with her performances.
Presenting Interviewer with her gold medal
Duri an interview with Access Hollywood's Scott Evans, Ledecky put one of her medals on Scott. Athletes and fans alike love Scott, who makes his interviews very easy to watch and makes athletes feel comfortable.
ADVERTISEMENT
Article continues below this ad
Katie Ledecky recognized this and told him, "Well, you're pretty good at what you do. You should have a medal" She then takes her gold medal off and puts it around his neck. Evans asks why he's getting the medal, to which Ledecky replies, "cause you're awesome".
Fans absolutely loved this interaction between Ledecky and Evans, with many even saying, Evans should get a raise for doing such a good job. We know Ledecky for being very kind and humble.
ADVERTISEMENT
Article continues below this ad
In the interview, she also talks about how Michael Phelps messaged her. She supported Simone Biles' decision and is already thinking about her next competitive outing. She can not wait to compete at the Paris Olympics in 2024.