VIDEO: How Usain Bolt Won a Race in Complete Zero Gravity
Published 08/08/2021, 9:49 AM EDT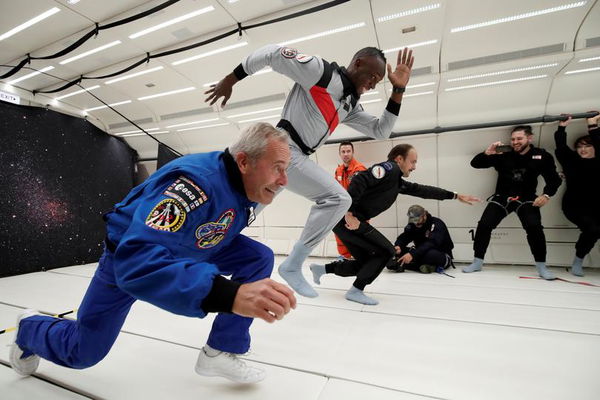 ---
---
Usain Bolt is one of the fastest men to have ever lived. His reign of terror on the track lasted for more than a decade. He won eight gold medals at the Olympics representing Jamaica.
ADVERTISEMENT
Article continues below this ad
He has always performed on the biggest stage, and he seemed to get more confident and more dominant with every race he ran. Every time Usain Bolt ran, it felt like the world ran with him. He had supporters from all over the world.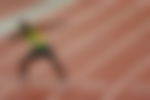 Usain Bolt – Space race
ADVERTISEMENT
Article continues below this ad
The Jamaican world record holder ran his last Olympic race in Rio 2016. He retired after the 2017 World Championships, where he finished third in his last solo 100m race. He kept himself active even after retirement.
Back in 2018, Usain Bolt went on an airplane ride with one of his sponsors on September 12. Maison MUMM champagne invited Bolt to a trip on a zero-gravity plane that is normally used for doing scientific research.
The entire ordeal was very well-documented, and, of course, Usain Bolt got challenged to a race in zero gravity. He lined up against two other passengers on the plane for the race.
The 6-foot five-inch frame of the Jamaican helped him get a good start. He wasn't able to get a good grip while running. He ended up tumbling at the turnaround point because he went too fast.
Bolt recovered and went to the finishing line, celebrating in classic Bolt fashion as he celebrated after the 100m in Beijing. The passengers then celebrated by popping and drinking champagne as it floated around in zero gravity.
Retired life 
ADVERTISEMENT
Article continues below this ad
After hanging up his running shoes in 2017, the now 34-year-old Jamaican wanted to try out for a career in his second love – Soccer. Usain Bolt tried out for the Central Coast Mariners. He was with them for eight weeks and played a few exhibition matches. He scored a couple of goals as well.
ADVERTISEMENT
Article continues below this ad
In the end, the soccer career didn't pan out, so now the Jamaican is living a more relaxed life, producing music. He is trying to bring Jamaica's dancehall genre to the international stage. Usain Bolt is also a father to three children with his girlfriend, Kasi Benett.