Video : A Tribute To India-Pakistan Cricketing Rivalry
Published 06/04/2017, 1:42 AM EDT
By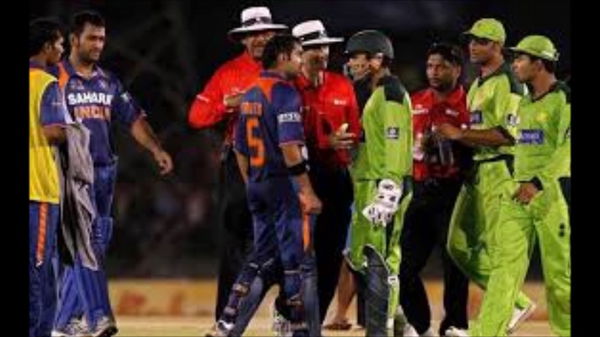 If its tennis it's Federer v/s Nadal, if it's football it's Barcelona v/s Real Madrid, and if it's cricket it has to be India v/s Pakistan!
The Indo-Pak rivalry is probably the greatest in world sports, that on field swagger, aggression, friendships and what not. No matter whether the match is a low scoring one or one with a humongous total, whether it is being played in Asia or outside it, the match for sure gifts us with moments to cherish. An India – Pakistan encounter can never be boring for it is studded with every possible emotion. Have a look at this fan made video for it will remind you of all those moments we witnessed as die hard fans and will leave you with a sense of nostalgia.
Hopefully we'll get to see some more of these today as India take on Pakistan in the Champions Trophy at the Edgbaston cricket ground in England.