Vijay ready to take on Proteas Challenge
Published 09/12/2015, 3:48 PM EDT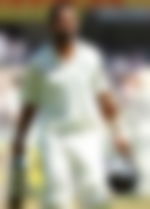 ---
---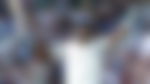 ADVERTISEMENT
Article continues below this ad
Murali Vijay is by far India's best opener right now and has been performing consistently irrespective of the conditions he is playing in. He negotiated the swinging conditions in England, then switched to playing on too paced bouncy pitches and followed it up with a century and an 82 in Bangladesh and Sri Lanka respectively.
Vijay could only play one test in Sri Lanka due to a hamstring injury which kept him out of the rest of the two tests. He is undergoing rehab and is confident of tackling the challenge put forward by the proteas who will be visiting India later this month. "I am feeling much better and have even begun batting," Vijay told TOI on Friday evening.
ADVERTISEMENT
Article continues below this ad
The most impressive thing about Vijay has been the way he has applied himself in the middle, leaving the balls outside off stump and attacking when necessary. He got out playing rash shots in the first half of his career but has evolved as a player since then. "If the ball is not in my hitting zone, I have learnt how to leave it. In any form of the game, you have to possess watertight technique since the bowlers are always looking to get you out – so shot selection becomes important," Vijay said.
"When the bowler is about to deliver the ball I ensure my concentration level is at its peak. I work hard to achieve that. Once I reach the non-striker's end, I look to enjoy my partner's batting and then switch back when my strike comes in again," said the 31-year-old.
Vijay owes a lot to his coach G Jayakumar. "I have been working with him since I was 20. We have literally grown together as individuals, I have a deep connect with him. I share everything with him, he is like my elder brother," Vijay said. He doesn't have a specific training schedule ahead of a match. "I don't do anything particular. I like to be in a space where I am happy. It could mean listening to music etc," said Vijay.
This will be a huge boost for the Indians as Vijay has been in prime for in the recent past. He will look to make the most of the matches that he plays and will also look to pounce upon the opportunities in the shorter formats if he gets one.