Vikkstar123 Tweets About Not Trusting KSI After the Recent Sidemen Easter $10,000 Egg Hunt Video
Published 03/27/2021, 2:43 PM EDT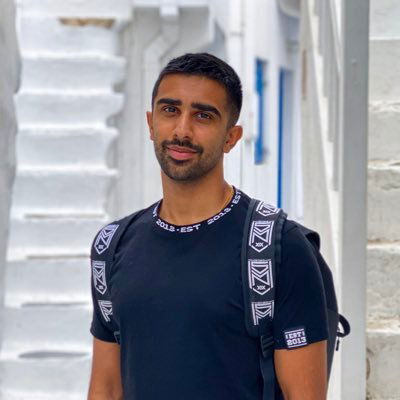 ---
---
Vikkstar123, the popular British Call of Duty YouTuber recently tweeted about not trusting fellow YouTuber and rapper, KSI. Both of them are part of the popular YouTuber group, Sidemen. The group also comprises other popular YouTubers like Miniminter, W2S, TBJZL, Behzinga and Zerkaa. The issue stems from the group's latest video, in which KSI betrays Vikkstar to win a challenge.
ADVERTISEMENT
Article continues below this ad
ADVERTISEMENT
Article continues below this ad
KSI betrays Vikkstar123 in the Sidemen $10,000 Easter Egg Hunt video
On the group's second channel, MoreSidemen, Vikkstar and KSI competed in an Easter themed treasure hunt challenge. With four chocolate Easter Eggs hidden in various locations by Miniminter, the remaining five members had to find them. The person who didn't find the egg got eliminated from the competition.
After finding two eggs, KSI, Behzinga and Vikkstar looked around the garden for the third egg. Miniminter had hidden the third egg under a chair on the patio, and Vikkstar was near the egg most of the time. While looking under a chair, KSI interrupted him to say that he had already looked under them, which was a lie. KSI then swooped in and found the third egg under the same chair Vikkstar was going to pick next.
Vikkstar then realized that he had been deceived by KSI once again and was on the brink of elimination. But luckily for him, the competition was still alive for the last egg which he found before Behzinga could.
KSI had cheated Vikkstar before as well
ADVERTISEMENT
Article continues below this ad
This isn't the first time KSI had taken advantage of Vikkstar in Sidemen videos. During the Sidemen $100,000 Split or Steal video, both of them made it onto the last round of the game. The game's $100,000 prize was decided between the two player's decisions. Both of them received two balls marked Split and Steal. If both players chose the Split balls, they would share the prize equally. If both players chose the Steal balls, then they would get nothing.
But if one of them chose Steal, and the other chose Split, then the person who chose Steal would take the entire $100,000 prize. KSI knew that Vikkstar would choose Split as he is one of the nicest people in the group and betrayed him by choosing the Steal ball. It was a hilarious moment to witness, although fans felt bad about Vikkstar getting betrayed. However, he had the final laugh, as he made KSI his assistant for 24 hours in a video after fans requested it as part of Vikkstar's retribution.
ADVERTISEMENT
Article continues below this ad
Trending Stories