Violence. Speed. Momentum.: Take a Peek Inside The World of Dr Disrespect
Published 03/31/2021, 2:49 PM EDT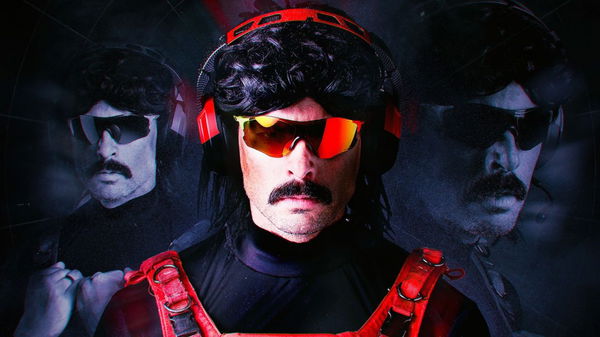 ---
---
Dr Disrespect requires no introduction. One of the oldest stars of the streaming kingdom, Doc is an iconic face in the streaming circuit. His career is one that has seen some of the greatest glory days and even some of the darkest ones. With a career as long and interesting as his, he is bound to have some great stories about it. The best part is that he is not shy to share them with his fans. Yesterday was a pretty big day for the man as his memoir, 'Violence. Speed. Momentum.' went up for sale.
ADVERTISEMENT
Article continues below this ad
This autobiography is Doc's first-ever book. This is pretty big news for his fans as well. According to him, this book contains some of "the deepest, most intimate secrets" of the Two-Time's career. Naturally, the word "secrets" intrigued everyone. 'Violence. Speed. Momentum.' records details of his career from the very beginning. As something this intimate, it is sure to be somewhat of a holy grail for his fans.
According to him, this book narrates "the untold history of his mysterious, legendary origins and his rise to unparalleled dominance. And most of all, you will find out what, exactly, Doc's a doctor of."
ADVERTISEMENT
Article continues below this ad
Further reading: "I Hate This Game" – Dr Disrespect Uninstalls Call of Duty Warzone Following a Terrible Gameplay Experience
Dr Disrespect breaks the internet with his new book
ADVERTISEMENT
Article continues below this ad
The book has been released from the house of Penguin and costs £15 in the United Kingdom. Doc being Doc, seems extremely confident about the success of this book. The official description of the book on the Penguin product page (which Doc wrote himself, we are pretty sure), says:
"It was just a matter of time before Western civilization came begging Doc to save literature by writing a memoir that reads like a vicious, muscular lion clawing his way through the rocks, roaring in anger and dominance. Here you will find his deepest, most intimate secrets… 
Are you ready for a book with the rhythm of a sleazy '70s muscleman and the ruthlessness of a '90s serial killer? A journey that stares down the long, dark alley of your fears and never looks back? Does your warrior's heart yearn to reach the tippity top of the mountain just to realize you're still only halfway up?"
ADVERTISEMENT
Article continues below this ad
Speaking of secrets, we wonder if this book throws some light on the mysterious Twitch ban that Doc faced last year. It has been nearly a year, and the community still has no idea why the platform banned him in the first place. In any case, this book is going to be a prized artifact for the fans of the radiant presence known as Dr Disrespect.