Not One but 10 Special Needs Climbers From Singapore Scaled Japan's Tallest Mountain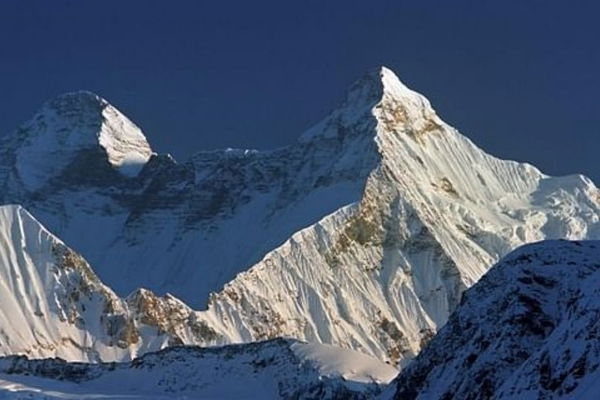 America's Favorite Video Today
In an extraordinary display of determination and unity, a group of ten Singaporean climbers with disabilities achieved a remarkable feat. They successfully scaled the summit of Japan's iconic Mount Fuji on August 26.
These climbers, in their 20s and 30s, took on the challenge as part of the Young Men's Christian Association (YMCA) Special Needs Inclusive Challenge. Their triumphant ascent of the 3,776-meter tall mountain not only symbolizes their indomitable spirit but also serves as an inspiring example of inclusion and support within the community.
Scaling Japan's Tallest Peak
The 10 climbers, who are ambassadors for the YMCA of Singapore's Special Needs program, faced extraordinary challenges. The disabilities they faced included Down syndrome, global development delay, and autism among others. However, with the support of 16 caregivers, coaches, and volunteers, they overcame every obstacle on their path to success.
To prepare for this ambitious endeavor, the climbers underwent rigorous training over 12 weeks. This included intense hiking sessions at Dairy Farm Nature Park and climbing the 47-story SkyVille@Dawson building repeatedly. This thorough preparation was vital, as scaling Mount Fuji is no small feat. The climbers had to contend with altitude sickness, nausea, and headaches during the three-day ascent.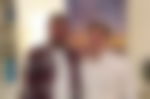 English Man Set to Scale Two Mountains and Cycle 180 Miles in Tribute to Late Brother
Gareth Chua, a 24-year-old with autism and one of the climbers, shared his exhilaration upon reaching the summit. He expressed, "One of the most exciting moments was reaching the top of the mountain. I could see a panoramic view with the sunrise and small buildings below. I also improved my hiking skills as I overcame the rocky trails and steep steps using a hiking pole."
A Remarkable Achievement
Clara Toh, marketing and corporate communications senior executive, YMCA Singapore, highlighted the collective triumph of the climbers. stating, "They managed to make it to the top together this time." This achievement held special significance as their previous attempt in 2019 was thwarted by heavy rain.
Father-son duo Howard and Ryan Yap exemplified the strength of their bond during the climb. Despite challenges, Ryan, who has Down syndrome and works in a sheltered workshop canteen, displayed unwavering determination.
Howard Yap, Ryan's father, expressed pride in their accomplishment, noting that hiking benefited Ryan's balance, focus, and stamina. More importantly, he joked, Ryan couldn't be on his phone when he was hiking.
This remarkable ascent of Mount Fuji by Singaporean climbers with disabilities is not just a testament to their individual strength but also to the power of support, training, and determination. It showcases that when individuals with disabilities are provided with opportunities and cheered on by a supportive community, they can conquer extraordinary challenges. This inspiring journey to the summit of Japan's tallest peak is a reminder that unity, resilience, and unwavering determination can overcome even the most daunting obstacles, leaving an indelible mark on the hearts of those who witness it.
Watch This Story: Unveiling the Top 5 Premier Hiking Shoes For Every Expedition
Providing feedback will help us make your experience better.
Enjoyed Your Read? Let us know how likely you are to recommend EssentiallySports to your friends!
Edited By: Priyadarshini Ajay