Jadeja reveals why Virat Kohli was giggling at him in their viral snapshot
Published 04/28/2017, 1:34 PM EDT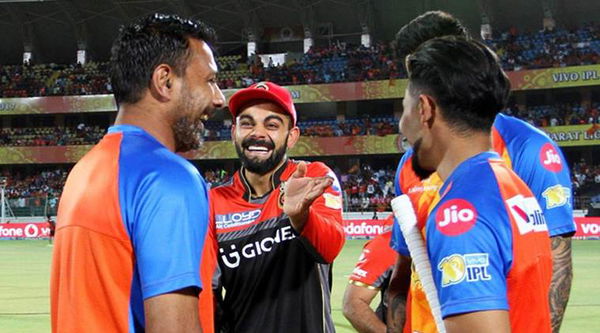 ---
---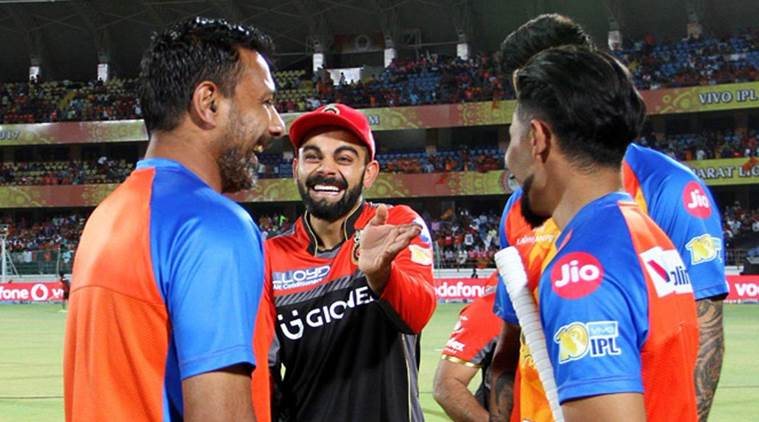 As the Indian Premier League progresses every year, a lot of things set social media abuzz. New styles, controversies, cricketing records and what not! This year two things have been constantly trending since a few days one has been the #BreakTheBeard trend and the other being a picture having Virat Kohli and Pravin Kumar laughing at the expense of poor Ravindra Jadeja (see above). The photo has become a part of numerous memes and speculations were that the joke was all about Jaddu's new style.
ADVERTISEMENT
Article continues below this ad
In a recent interview with The Quint , Jadeja finally spilled the beans over what the RCB skipper said to him during  that humorous conversation and what left them in splits. Here's what the all rounder had to say:
ADVERTISEMENT
Article continues below this ad
"The picture was taken right before the match with RCB, where Virat started calling me 'Rajput'. He has nicknamed me that and I feel super proud when he addresses me with that name. Virat and I are like brothers and these fun conversations are a part of our relationship,"
he said.
When quizzed about the change in his hairstyle and beard Jadeja had an interesting story to narrate;
"Everyone in the dressing room looked the same, so I thought let's try something different. Something that is unique. Once Anil Kumble walked up to me when I was sitting with my face down. He thought I was KL Rahul and started speaking in Kannada. Beards have created a lot of confusion in the team,"
as Jaddu was quoted saying by The Quint.
ADVERTISEMENT
Article continues below this ad
Jadeja had been out of action for the initial parts of the IPL as he was recovering from an injury in his spinning finger. However, when the charismatic all rounder joined the Gujarat Lions team he had something to surprise his fans and fellow mates alike, his new style! Jadeja was the first one to join the #BreakTheBeard trend and he posted the pictures of his new look and the transformation away from the beard on twitter and Instagram with a caption "Change the game on the field Change the look in the dressing room".
ADVERTISEMENT
Article continues below this ad
Many Indian players did follow this trend set in by Sir Jadeja including the likes of Hardik Pandya, so who do you think is going to be next?