Viswanathan Anand's mother passes away
Published 05/28/2015, 10:27 AM EDT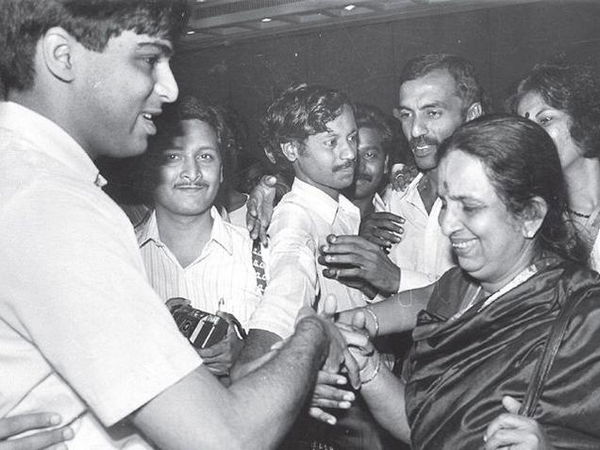 ---
---
Chess Grand Master and former World Champion Viswanathan Anand's mother Susheela Viswanathan has passed away in her sleep at her residence in Chennai on Wednesday. She was 79. She is survived by her husband K Viswanathan, daughter and two sons of whom Anand is the youngest.
ADVERTISEMENT
Article continues below this ad
Hailing from a family of lawyers who played chess, her contribution towards Anand's success was immense. She shaped Anand's budding chess career and was perhaps his first sparring partner. She accompanied him to various tournaments and nurtured him into a champion. Anand watched Susheela and his sister play chess at home and wanted to learn the game. But learning was not enough for the little boy, and so Susheela approached the Tal Chess Club in Chennai for Anand to pursue his passion and was by his side until he played some of the big matches in the 1990s.
India's first International Master, Manuel Aaron, described her as "a tower of strength."
ADVERTISEMENT
Article continues below this ad
"In his early days, Anand had to struggle for government support," recalled Aaron. "Then she used to call up the government agencies to check whether her son's name had been cleared and so on. There was no STD facility then. She had to place trunk calls. And she once jokingly told me, 'If I had not made all those phone calls, I would have had enough money to take my son half way round the world.'"
"Without Anand, it's tough to imagine Indian chess. Without his mother, it's tough to imagine Anand," he added. These words perfectly summarize the crucial role she played in her son's life and his success.
May her soul rest in piece.