Vladimir Putin Reaches Out to Khabib Nurmagomedov as Father Battles Coronavirus
Published 05/20/2020, 1:35 AM EDT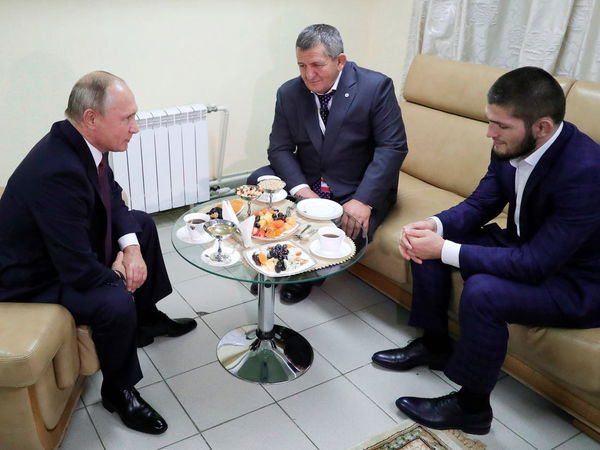 ---
---
Russian President Vladimir Putin reached out to Khabib Nurmagomedov as his father went into a medically induced coma.
ADVERTISEMENT
Article continues below this ad
Khabib's manager, Ali Abdelaziz, confirmed that Putin reached out to Khabib multiple times to ensure that the champ has everything he requires. Ali said,
"The president reached out to him a couple of times. It makes us a little bit at ease, but everything's in Allah's hands. Everything is in Allah's hands and we can get all the help we can."
ADVERTISEMENT
Article continues below this ad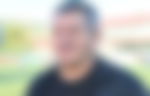 Abdulmanap Nurmagomedov continues to battle for his health in Moscow. While he successfully came out of a coma just a few days ago, Khabib confirmed that his father's health deteriorated further due to the coronavirus.
Medical experts have confirmed that the virus has worse effects on those who are already suffering from internal diseases.
Khabib Nurmagomedov issues a statement regarding Abdulmanap's health
Khabib took to Instagram to make his first public acknowledgment regarding his father's health. He said,
"This virus has very seriously affected his heart since he had a heart operation a year ago. Many people I know have died, the parents of people close to me. This virus has affected everyone. This virus doesn't ask what your surname or name is, this virus doesn't ask where you work [or] if you are rich or poor. Everyone has gotten ill. We can only overcome this together."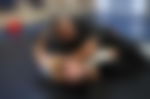 The Dagestani UFC Lightweight Champion has maintained his outspokenness regarding the virus as soon as it struck. And of course, being one of the greatest fighters in the world, he holds immense sway in the public. Thus, he is doing his bit in ensuring that the world is together during the pandemic.
ADVERTISEMENT
Article continues below this ad
Tha MMA fraternity joins hands to pray for Abdulmanap Nurmagomedov
Abdulmanap Nurmagomedov stands on a pedestal of extreme respect within the MMA Community. He is arguably one of the best MMA coaches in the world. Besides training his undefeated son, he has contributed more to the MMA community in terms of training fighters than many can even think of.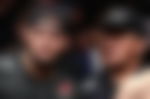 ADVERTISEMENT
Article continues below this ad
The fact that he is currently in a serious medical condition aches the hearts of every single MMA lover, fighter or not. In fact, The Eagle's bitterest rival, Conor McGregor, too, took to Twitter to offer his prayers for Abdulmanap's speedy recovery.
In addition to The Notorious, many other fighters like Darren Till too took to social media to offer their prayers and support.