"Von Miller comes to my mind when I watch Chase Young work out", says Redskins head coach
Published 06/30/2020, 3:54 PM EDT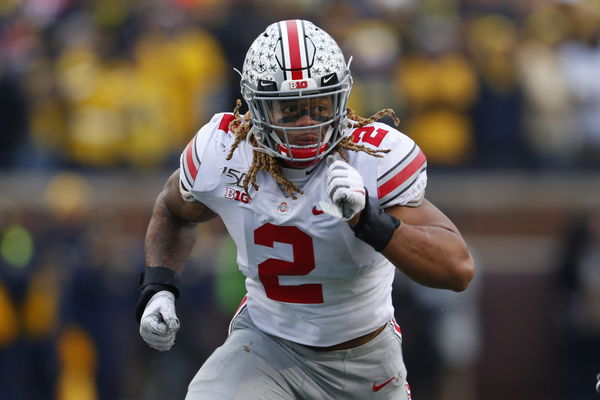 ---
---
Chase Young isn't willing to stop the grind, even during the coronavirus-imposed lockdown. The 21-year old defensive end was seen performing some impressive workout variations. His explosive training video recently went viral on NFL Season's Youtube channel.
ADVERTISEMENT
Article continues below this ad
The team practice sessions are yet to begin. But that isn't keeping Young from improving his form and fitness; even if that means working out when no one's watching. The Redskins have made him their No 2 overall pick during the 2020 NFL Draft.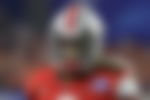 ADVERTISEMENT
Article continues below this ad
In the video, he benched some insane amount of weight apart from executing explosive drills, followed by hurdle sprints. Redskins fans would be eager and excited to see what's coming next in his professional football career.
Redskins' Attempts to Resurrect their Lost Glory
Over the last twenty years, no one can deny that the Washington Redskins was not even close to their best. In fact, in the 21st century, they have made it to the playoffs only four times. What seems worse is that the Gold and Burgundy brigade couldn't even win any of their playoff games since 2007.
The Redskins performed terribly in 2019. Arguably, it was one of their worst seasons ever. However, during the offseason, they made some significant organizational changes, which includes the firing of their team president Bruce Allen. They also hired Ron Rivera as their new head coach.
Indeed, their glorious campaigns during the 1980s have meanwhile turned into a distant memory. But the worse time might be over for the Redskins. Or at least, NFL analyst Bucky Brooks believes so. Brooks predicted that the US capital's football fortune might soon turn, courtesy of Young.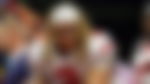 Young Rays of Hope
ADVERTISEMENT
Article continues below this ad
In his column on NFL's website, Brooks wrote, "If No. 2 overall pick Chase Young is as good as advertised, the Washington Redskins are on their way toward becoming a Super Bowl contender."
Even Rivera sounded confident about Young. Speaking to the Redskins' official website, the 58-year old called Young a "mini-version" of Julius Peppers.
He said, "He's not quite as big as Julius was. He's built like him; a mini version of him. He's got a little bit more of that initial explosion. Julius was very long and his explosion was good, but because of his length, it seemed even better than it really, truly was. I mean Julius was phenomenal, and this is a young man who could be that type of player."
ADVERTISEMENT
Article continues below this ad
Not stopping there, Redskins' newly appointed coach went on to compare Young with Von Miller. He continued, "Von Miller comes to my mind when I watch Chase and I watch him work out and I watch the tape he's putting out. so I'm pretty excited about seeing him."
With the head coach's tremendous trust in him, Young will be eager to prove his talent on the pitch. And his determination is visible in his online workout videos. Only time will tell whether he could live up to the expectations of his club.