'Walking Down Memory Lane': Celebrating India's Greatest Triumphs
Published 08/15/2014, 10:13 AM EDT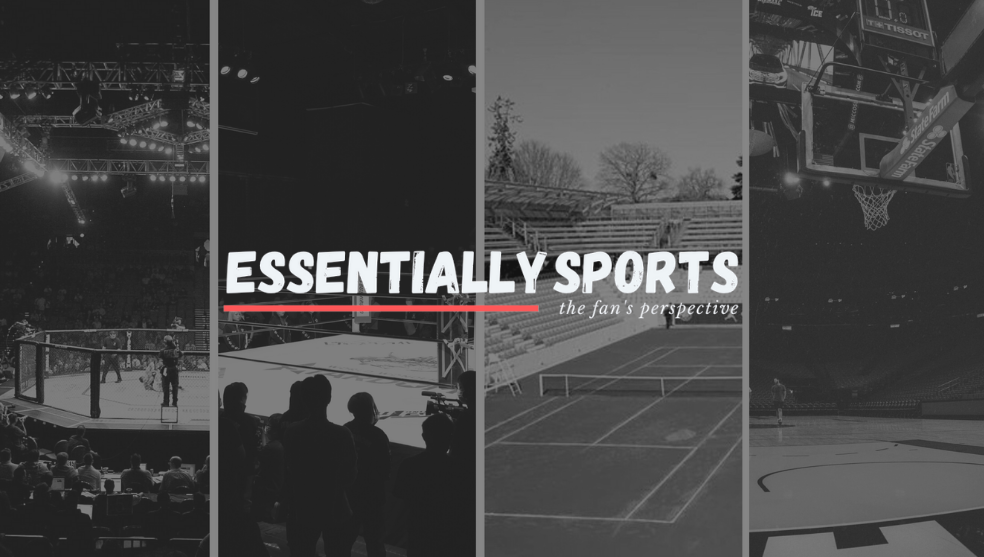 ---
---
This Independence day, we remember India's 15 most memorable moments in the world of sports.
ADVERTISEMENT
Article continues below this ad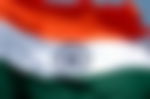 These moments make our heart swell with pride whenever we think of them. So let's go down the memory lane and relive some of those moments again and take pride in India's achievement in sports:
1. Cricket World Cup Victories
The iconic smile of Kapil Dev lifting the World Cup seemed to stretch to every corner of India. An underdog at the cricketing scene then, India beat the heavyweights West Indies to win their first World Cup in 1983.
ADVERTISEMENT
Article continues below this ad
24 years later, India, an underdog again at T20 level, stunned the world again when Misbah-ul-Haq played a scoop into Sreesanth's hands. Ravi Shastri's 'Unbelievable scenes here at the Bullring (Wanderers, Johannesburg)' still ring in every Indian's ears.
'.. And Dhoni finishes off in style' ,are those mesmerising words which every Indian cherishes. Playing at Wankhede Stadium in Mumbai, the Indian team became the first team to win the World Cup on home soil. The entire country got unified, and the celebration was one big festival. Forget Holi, Diwali, Eid, Gurupurab! It was the ICC World Cup after 28 long years.
Until 2014, Milkha Singh's Gold in 1958 Commonwealth Games in the 440 yards race was India's only gold in track and field events in CWG. Incidentally, it was India's first gold in CWG. But the race he's most remembered for, is his 400m race in 1960 Olympics in Rome. Milkha Singh ran like a man possessed and was leading the race till the 250m mark, thinking that his pace was enough to win him the race. But he eventually finished fourth. He terms the memories of that race as his 'worst enemy'. Definitely was for Indians at that time.
At the 1984 Olympics, she finished first in the semi-finals of the 400 metre hurdle, but narrowly missed a medal in the finals, reminiscent of  Milkha Singh's 1960 defeat. There was a nail-biting photo finish for the third place. Usha lost the bronze by 1/100th of a second. In the 10th Asian Games held at Seoul in 1986, P. T. Usha won 4 gold medals and 1 silver medal in the track and field events.
Vishwanathan 'Vishy' Anand has made India proud on many occasions. His 5 World Chess Championships(2000, 2007,2008, 2010, 2012), 6 Chess Oscars (1997, 1998, 2003, 2004, 2007, 2008) and Blitz Chess Championship in 2000 are some of his achievements which have made India proud. From becoming India's first Grand Master in 1988, Anand has never looked back. He is the only world champion who won the world championship playing in all different formats (Match, Tournament, and Knockout).
5. Bindra becomes the Golden Boy:
Scoring a 10.4 in his final shot to settle the issue, Bindra became the first Indian to win individual Gold at the Olympics. It was an Olympic gold for India after 28 long years, when the Men's field Hockey team last won in 1980 at Moscow. He scored 596 (fourth) in the qualifying round and out-scored all other shooters in the finals with a round of 104.5. In the finals, he started with a shot of 10.7, and none of his shots were below 10.0. He is also the first and the only Indian to have held both the World and Olympic titles at the same time.
Did you know that New Delhi, hosted the Asian Games in 1951, which were also known as 'First Asian Games'. The Asian Games returned to Delhi after 31 years in 1982, a revamped Jawaharlal Nehru Stadium attracted eyeballs. India managed to win a staggering 51 medals in the 1951 Games following up with another 57 podium finishes in 1982.
1928 to 1956 is termed as the golden period for Indian Hockey. The Indian team won 6 gold medals in a row in Olympics. Dhyan Chand was instrumental in this domination. India won the Gold again in 1964 and 1980, along with the Hockey World Cup in 1975. After winning a Silver at the Delhi CWG Games in 2010, the Indian team continued its form and recently won a Silver in the 2014 Glasgow CWG Games too.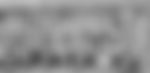 8. Saina Nehwal wins Super series:
On June 21, 2009, Saina Nehwal won the Indonesia Open defeating Chinese Wang Lin 12–21, 21–18, 21–9. She became the first Indian to win a Super Series Title. The best part is that she didn't stop there and defended her Super Series title in Indonesia in 2010. She subsequently won the Singapore and Hong Kong Super Series titles in 2010 and then became the first Indian Badminton player to win a Bronze in the 2012 London Olympics.
Leander Paes is definitely one of the most respected players in the world and has 14 Doubles Grand Slam titles to his credit. 8 of them in men's doubles and 6 of them in mixed doubles. But one of his memorable achievements is the singles' bronze in the 1996 Olympics in Atlanta. This win came 5 years after he turned professional. Paes cited the match as one of his greatest performances on the court, partly because his wrist was severely injured. The oldest to win a Grand Slam title, he has churned out great performances for India in the Davis Cup as well, boasting of an 86-31 record in the Davis Cup. He played his 6 Olympics in 2012, the most by any Indian athlete which is a definite testimony to his superb fitness.
Sushil Kumar created history when he became the first Indian to win a gold medal at the FILA 2010 World Wrestling Championships held in Moscow on 12 September 2010. Sushil Kumar beat local hope & crowd favourite Alan Gogaev of Russia 3-1 in the finals for the gold in the 66 kg freestyle wrestling category. Not only that, Sushil Kumar won Silver and a Bronze in the 2012 London and 2008 Beijing Olympics in the same category. He became the first Indian to win back to back Olympic medals after his silver in London. He was also the flag bearer in the 2012 Olympics. As expected, Kumar also won gold in the Men's 74-kg category at the Glasgow CWG.
The World Amateur Boxing Championships is the highest level of competition in the world of Boxing and at par with the Olympics. India's Magnificent Mary has won it 5 times. Not only that, she appeared in the Olympics for the first time in 2012 and won Bronze in the Flyweight (51 Kg) category. She is the only woman boxer to have won a medal in each one of the six World Championships.
A brainchild of Lalit Modi, the IPL took the world by storm. No one could have ever imagined India hosting such a league. This league not only led to inception of many such leagues in cricket playing nations but also brought about a revolution in other Indian sports as well. The Hockey India League, Pro Kabbadi League, Indian Badminton League etc. have come up following the success of IPL. Though it's a different story now that the same leagues is in shambles because of the internal corruption of the BCCI.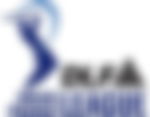 13. Spectacular Opening Ceremony of 2010 CWG
What was being termed as the 'most corrupt games' till date along with a lot of negative publicity by the Indian and the foreign media alike, not much was expected from the 2010 Delhi CWG. But come October 3, 2014 and the world witnessed one of the most spectacular opening ceremonies ever, displaying India's art and culture. The games were held without any glitches and according to reports were much better than the recently concluded Glasgow CWG.
From the disappointment of not winning any medals in Hockey after 1980, India came a long way by winning 6 medals and all of them in individual events. From Norman Pritchard (first medallist for India, 1900) to KD Jhadav (Bronze, Wrestling, 1952), Karnam Malleswari (Bronze, Weightlifting, 2000 Sydney) to Rajyawardhan Rathore, Vijender Singh(Bronze, Boxing, 2008) to Yogeshwar Dutt(Bronze, Wrestling, 2012),Vijay Kumar (Silver, Shooting, 2012) to Gagan Narang (Bronze, Shooting, 2012), India have improved leaps and bounds and have been consistent winners in Shooting, Boxing, Tennis and Wrestling. Hopefully the tally reaches double figures in Rio in 2016.
The 2014 Commonwealth Games in Glasgow provided Indian squash with its biggest moment as Dipika Pallikal and Joshana Chinappa created history by winning the first-ever gold medal in squash for the country. They beat Jenny Duncalf and Laura Massaro of England 11-6, 11-8 in the final of the women's doubles event, after making a sparkling comeback in the second game to complete a virtuoso performance. It turned out to be breakthrough for Indian Squash as the Men's Team then won the Gold at Incheon Asian Games 2014, with Saurav Ghosal winning an individual silver.
ADVERTISEMENT
Article continues below this ad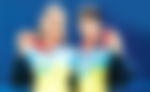 India is a land of immense talent and has fortunately been blessed with a plethora of quality sportspersons.
On the eve of the 69th Independence Day, we hope that these achievements are the beginning of a great era which heralds the dawn of future sporting heroes to come.
ADVERTISEMENT
Article continues below this ad