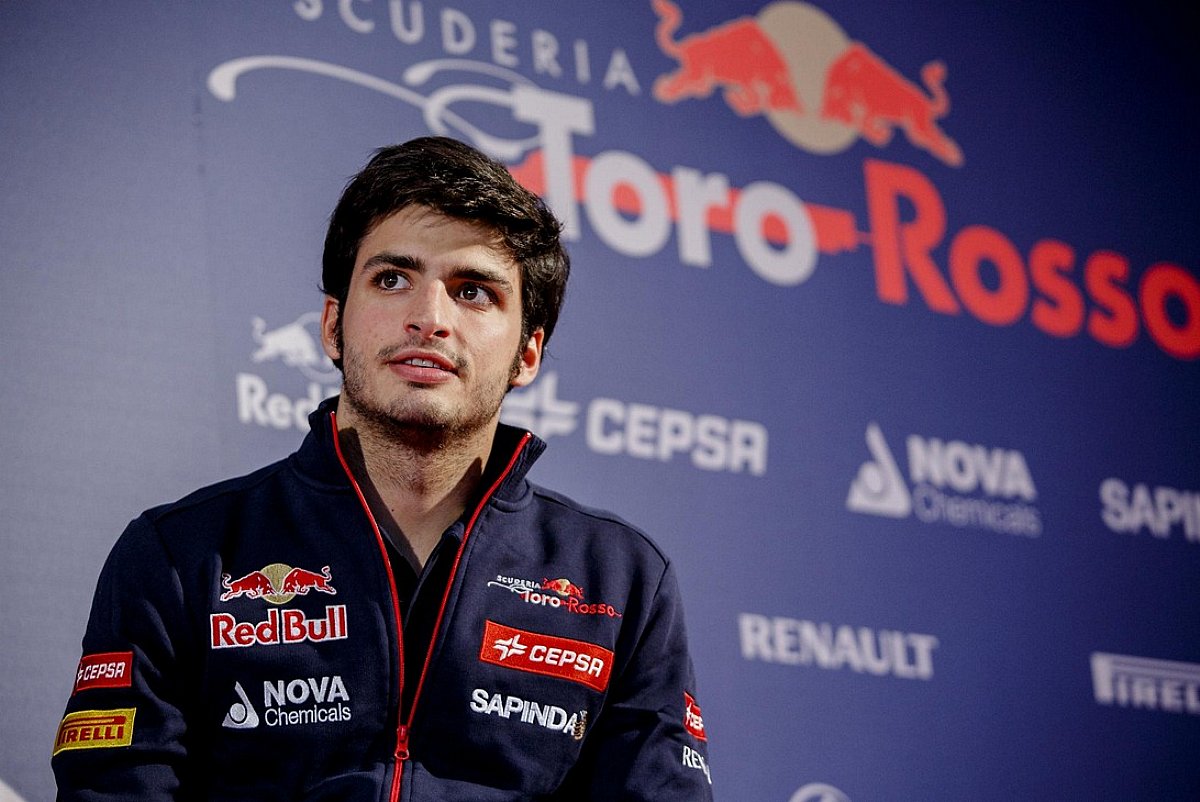 Anyone who races in a Toro Rosso knowns that soon enough, he will get a drive at Red Bull. Sebastian Vettel, Daniel Ricciardo, Max Verstappen and more have driven for Toro Rosso under the same hope. And while the change happened for the three drivers listed, Carlos Sainz Jr still waits for his moon shot at the championship.
This (2017) is his third season with the team and still awaits his promotion to RedBull. He has performed quite well over the years and it is anyone's guess that why he has not ascended up the ranks yet. But the Spaniard is hopeful. Should Ricciardo exit Red Bull for 2018, Sainz has expressed great interest to be able to compete for the championship in Red Bull colours.
"Ideally I want to fight for a world championship [in 2018], I want to have the chance to show everyone that I'm able to fight for a world championship. Red Bull knows this, I've told them, they know it perfectly, and I think if I keep bringing home good results the opportunity will come, and hopefully it will come with Red Bull, this is my target and this is what I'm looking for." He told Crash.net
Sainz continues to out-perform his team mate Daniil Kvyat  (who as a matter of fact, also served as a RedBull driver for a brief period) in the current season. As of now, Sainz aims to impress his current team Toro Rosso by getting them 5th in the constructors championship as evident from the quote below-
"My target is P5 in the constructors' championship at least, that's the target of Toro Rosso, it's been the target for the past three seasons, and from there we will see. Personally, getting in the points whenever I finish a race and keep this run of consistency that I'm having now. We have to do a lot of races coming a bit from the back, but still we've managed to get the points. The team has improved a lot in pit stop strategy, so it's helping." 
A fifth place finish would be the best in Toro Rosso's history. If Sainz comes out to be a major player in that achievement, it is possible that in the unlikely event of Ricciardo's exit, his Red Bull dream will come true.
Aayush Mittal
Formula 1, Cars and Pseudo-Engineer. This Aayush is a human.