Want India and Pakistan to resume cricketing ties, but can't force them: ICC
Published 06/07/2015, 10:00 AM EDT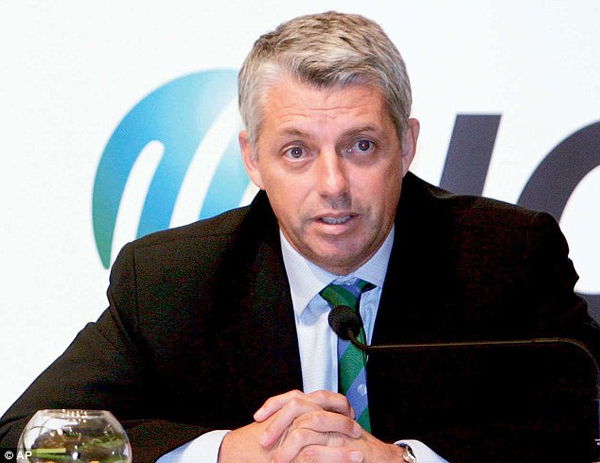 ---
---
Dave Richardson, the CEO of International Cricket Council (ICC), has said that the world cricketing body would appreciate if the Board of Control for Cricket in India (BCCI) and Pakistan Cricket Board (PCB) would work out things to resume cricketing ties between the arch-rivals India and Pakistan, but would not interfere in the matter since it is between the two boards to decide on the bilateral ties.
"We realise just how important it is for world cricket to have regular matches between Pakistan and India but unfortunately the ICC cannot interfere in this matter as it is a bilateral matter purely between two boards," Richardson said. He added saying that India v Pakistan matches attract huge amount of spectatorship and would be phenomenal for cricket as a sport.
"We have seen the interest and hype their matches generate even in ICC events but after the new governance system now bilateral tours are to be decided between individual boards and the ICC is only responsible for posting match officials," he said. "So we can't interfere or do anything in this matter but we would like to see them playing bilateral matches again," he added.
Richardson seemed rather happy for Pakistan for the revival of cricket in their country after Pakistan hosted Zimbabwe for a limited overs series. ICC refused to send its match officials for the series but gave international status to the T20 and ODI matches. Zimbabwe is the first team to tour Pakistan in six years, following an attack on the Sri Lankan team while they were touring Pakistan in 2009.