Want to Play Fortnite on iPhone? Pay $10,000 for It
Published 08/20/2020, 8:54 AM EDT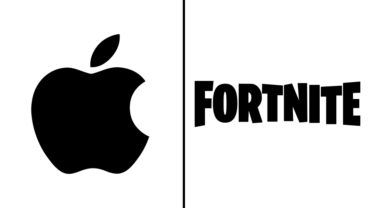 The Epic Games vs Apple and Google clash shook the entire tech and gaming industry. It all began when Epic introduced a bypass payment method for iOS and Android Fortnite players to buy V-bucks directly from their website. They made it possible for players to do so through the app itself and not by redirecting them to another website. Clearly, this did not sit well with Apple and Google, who then decided to remove the game from their respective stores. In turn, Epic reciprocated by handing them lawsuits for their alleged 'monopolistic' practices.
ADVERTISEMENT
Article continues below this ad
iPhones with Fortnite installed being sold on eBay
As of now, you can still play Fortnite if you already had it on your phone. You just can't download it anymore. This has led to a bizarre development and we're not sure if it makes any sense at all. As reported by Business Insider, people are selling iPhones that have Fortnite installed in it, for as much as $10,000! That is absolutely ridiculous!
ADVERTISEMENT
Article continues below this ad
Take a look at the image below and you'll know they're not kidding.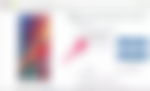 Apparently, there are over 100 such listings and we can safely say now we've seen everything.
Epic's fight against the two tech giants was a well-planned move. Following Fortnite's removal from the App Store, Epic immediately put up a parody of an old Apple commercial. This was to make a stand against Apple's alleged monopolistic policies.
"Apple has become what it once railed against: the behemoth seeking to control markets, block competition, and stifle innovation."
ADVERTISEMENT
Article continues below this ad
Epic is not alone in its fight against Apple and Google
This may seem a bit dramatic but this is not to be taken lightly. Epic is not the only one to speak up against Apple. Companies like Spotify, Tinder, and Netflix have all voiced their opinions against them in the past. Even Steam founder Gabe Newell had his say.
ADVERTISEMENT
Article continues below this ad
"If you ask us which is scarier, it's people falling in love with Apple's model of controlling everything and having faceless bureaucrats who get to keep your product from entering the market if they don't want it to, or designing a store in a way that minimizes software's value-add to experience and stuff like that."
As you can see, Epic are not alone in this fight against two of the biggest tech companies in the world. No matter what the outcome of this trial is, it will change the industry forever. For now, see if you want to spend 10 Grand on an iPhone with Fortnite on it.