"Want to See More": Daniil Medvedev on His Love-Hate Relationship With In-House Fans
Published 11/08/2020, 7:00 AM EST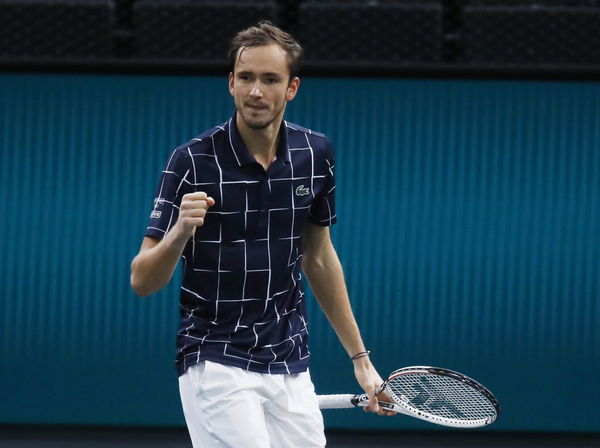 Daniil Medvedev reached his first final of 2020 at the Rolex Paris Masters. He got over Milos Raonic in straight sets and will play Alexander Zverev in finals today. With the pandemic still holding the world in its grip, the return of fans in stadiums is a far fetched idea. And Medvedev has an interesting take on the return of fans as he has had a rough relationship with the fans.
ADVERTISEMENT
Article continues below this ad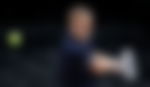 In his post-match press conference, Medvedev spoke on having spectators back in the stadium despite having a love-hate relationship with them.
ADVERTISEMENT
Article continues below this ad
"Yeah, I always say that of course, we all want fans to come back because that's when you know you can a great point put them on your side. Maybe sometimes when you're losing a match especially it helps a lot because usually, the crowd goes for the one who is losing because they want to see more of a fight and more of a continued match."
Medvedev revealed that most of the players are now accustomed to playing without the fans. The current state of the fan-less stadiums reminds the players of their junior career where they were hardly known by the keen watchers of the sport.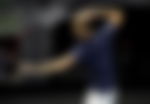 "But we have to go like this I think everybody is used to now we know that we have only our team behind us we have to be focused on the game and I mean because it's our job since we were I don't know 10 years old 12 years old when we started playing tournaments we know how to to to play without fans. But of course, we're all waiting for them to come back."
ADVERTISEMENT
Article continues below this ad
Why do some fans hate Daniil Medvedev?
Medvedev's on-court antics have given him a bad image in front of fans. During his spectacular run to the US Open 2019 final, Medvedev's temper sometimes got the better of him. In one instance, Medvedev snatched the towel from a ball kid which prompted the spectators to boo him. This didn't go well with Medvedev who responded by putting up his middle finger. But there are a specific set of Medvedev fans who adore the aggression displayed by him.
ADVERTISEMENT
Article continues below this ad