Warriors on the Brink
Published 06/16/2015, 6:32 AM EDT
By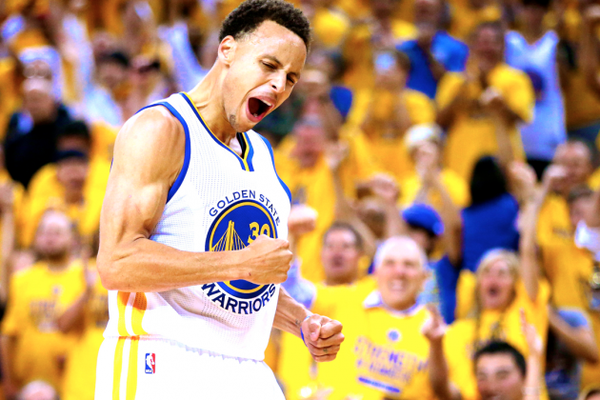 Warriors on the Brink!!!!
ADVERTISEMENT
Article continues below this ad
Golden State Warriors 104-91 Cleveland Cavaliers
Warriors lead the NBA Finals 3-2.
ADVERTISEMENT
Article continues below this ad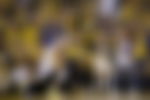 The Oracle Arena was left cheering wildly at the close of game 5. Warriors are just one win away from clinching their 4 NBA Title in Franchise History, the first in 40 years. Stephen Curry truly put in a MVP performance with 37 points (7, 3-point goals made) with 7 rebounds and 4 assists. The truly standout performer was undoubtedly LeBron James. The King has single headedly carried the depleted Cavaliers this far. He finished with his 2 triple-double of the series with 40 points, 14 rebounds and 11 assists. It was however not enough, as the Golden State Warriors pulled away in the 4 Quarter which was, mostly a tightly contested game.
The Warriors once again proved their overall squad depth, and the title as the NBA's best team. Iguodala, Barnes, Green, Thomson and Barbosa all made sizeable contributions at both ends. Curry exploded in the 4 Quarter with 17 points as the Warriors pulled away. Supporting LeBron James, Tristan Thomson with 19 points and 10 rebounds and J.R. Smith who shot 14 points, all in the first half. Dellavedova who had been effective in the first 3 games against Curry had no reply for the MVP.
The biggest question of the night? Why was Mozgov benched, especially after a stellar game 4 performance, played only 9 minutes. Cleveland had tried to go small, and it did not seem to work. He should be reinstated for the important game 6.
ADVERTISEMENT
Article continues below this ad
Warriors on the other hand do not seem to have any issues to worry about. If they can just maintain this intensity, avoid turnovers they will be set to win the title at Quicken Loans Arena, Cleveland. They might however want to be vary of the Cavs attempts to foul Iguodala, who is a sub-par free-throw shooter. If the Warriors can prevent that from happening but still keep him on the court that will work wonderfully.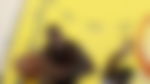 While the tie is not yet over, it is pretty obvious that regardless of which team wins, the NBA Finals MVP will go to LeBron for his stellar performances in the series. No one ranks near him. Unfortunately, it does seem he might become the second player after Jerry West to win a finals MVP on the losing team.
ADVERTISEMENT
Article continues below this ad
Cleveland need to go out, all or nothing as they try to take game 6 to save their title chance. Both teams have won at Cleveland. Despite momentum in their favour, the warriors still need to face a do-or-die attitude from the Cavs who will be cheered on by their supporters.
Can they do it?