Warriors Teammate Eric Paschall Details Why Steph Curry is Different Than Other NBA Superstars
Published 12/06/2020, 7:30 AM EST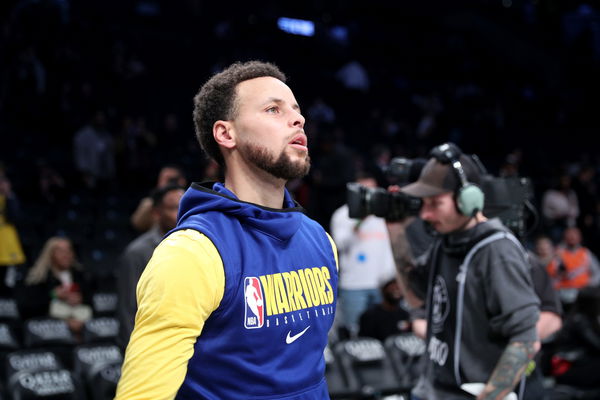 ---
---
Steph Curry is one of the greatest players of his generation. A perennial All-Star, Curry has proven his critics wrong so many times in history. Curry is the greatest shooter in NBA history and the only unanimous MVP in the history of the NBA.
ADVERTISEMENT
Article continues below this ad
Curry has set some fantastic records with his three-point shooting. He can shoot the lights out whenever he wants. It seems as though no point in the court is too far for a shot if Steph has the ball in his hands.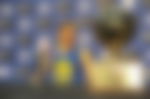 Curry and the Warriors were a true dynasty for the past few years. From 2014 to 2019, the Warriors won three NBA championships and reached five NBA Finals.
ADVERTISEMENT
Article continues below this ad
But last year, it appeared as though the dynasty was over. The Warriors lost the Toronto Raptors, thanks to injuries to Kevin Durant and Klay Thompson in the finals. In the off-season, Kevin Durant and Andre Iguodala left the Warriors in free agency. Thompson was ruled out for the entire next season.
Paschall talks about the Steph Curry leadership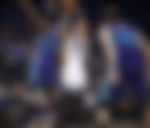 Steph Curry was the only player leading the Warriors. But then even he got injured during the season. He missed most of the season and returned just before the NBA was suspended due to the COVID-19 pandemic. The Warriors had the worst record in the league, a massive shock Dub Nation.
ADVERTISEMENT
Article continues below this ad
Curry has recovered ahead of the new season and looks ready to go. However, he will be without Klay Thompson, who sustained another season-ending injury. But he will have a new back-up in Kelly Oubre and rookie James Wiseman. Additionally, the Warriors' young stars Eric Paschall and Andrew Wiggins will want to prove their worth to the Warriors franchise.
Eric Paschall spoke to NBC Sports about Warriors' Steph Curry and playing with him. He noted that Curry is down to earth and doesn't act like the superstar that he is. "He's like a regular dude, and I feel like that's important because everyone sees him as a superstar, and he is — obviously, but he's a great dude. He's good to go to if you have any questions and he's always looking out for his teammates."
ADVERTISEMENT
Article continues below this ad
It will be interesting to see if Curry can lead the Warriors back to prominence this season. Without Klay, the lion's share of responsibility will be with Curry to lead them to win.