Was a 10–8 First Round for Michael Chandler Against Charles Oliveira Warranted at UFC 262?
Published 05/17/2021, 2:06 PM EDT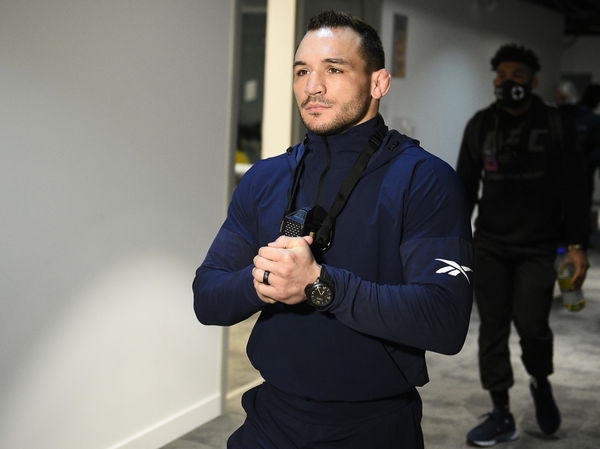 Michael Chandler and Charles Oliveira competed in one of the most anticipated matches of the year at UFC 262. The fighters competed for the UFC Lightweight Championship at the main event of the night, with Oliveira emerging victorious after knocking out Chandler in the second round.
ADVERTISEMENT
Article continues below this ad
People from all over the world congratulated Charles Oliveira and discussed his glorious victory. However, there was one other thing that became the talk of the town. According to the UFC scorecard, two of the judges had scored the first round (10-8) in favor of Chandler. This has stirred up a controversy in which many people have criticized this scoring.
Interesting scorecard
ADVERTISEMENT
Article continues below this ad
While almost everyone believes that 'Iron' did win the first round, they are critical of the scoreline with which he won. Most believe that even though Chandler performed admirably in the first round the 10-8 scoreline didn't do justice to Oliveira.
Recently, Damon Martin shared the scorecard on Twitter and wrote, "Interesting side note to tonight's main event — two judges gave Michael Chandler a 10-8 first round against Charles Oliveira."
Even former UFC two divisional champion Daniel Cormier had earlier expressed his disappointment with the scoring. Many shared Cormier's views, and do believe that the round was not one-sided enough to be scored 10-8 in Chandler's favor.
What happened in the fight between Michael Chandler and Charles Oliveira?
Coming into this bout, many fighters considered Chandler to be the favorite against Oliveira. Chandler had made his UFC debut in his last fight against Dan Hooker and won the fight via a first-round TKO. Meanwhile, Oliveira was also in great form having won his last 8 UFC fights.
ADVERTISEMENT
Article continues below this ad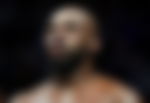 This fight was expected to be one of the best of the night, and although it lasted just two rounds, it did not disappoint. We saw Chandler's attacking prowess, while Oliveira's ground control also came to the forefront.
Early in the first round Chandler almost had Oliveira in a guillotine choke. While on the ground, however, Oliveira's ground control came to his rescue as he secured his back and fought back. Even though Chandler performed admirably, Oliveira got 10 significant strikes and a takedown in round one. This showed that Oliveira's performance in round one did not seem to warrant a 10-8 defeat.
ADVERTISEMENT
Article continues below this ad
However, after that, it all changed in the span of 19 seconds. Oliveira came out strongly in the second round and knocked 'Iron' out.
In the end, it was Oliveira's precise left hook that took Chandler to the ground and 'Do Bronx' to victory.