Was Call of Duty Warzone and Apex Legends Behind Fallout 76's Battle Royale Demise?
Published 06/11/2021, 10:53 AM EDT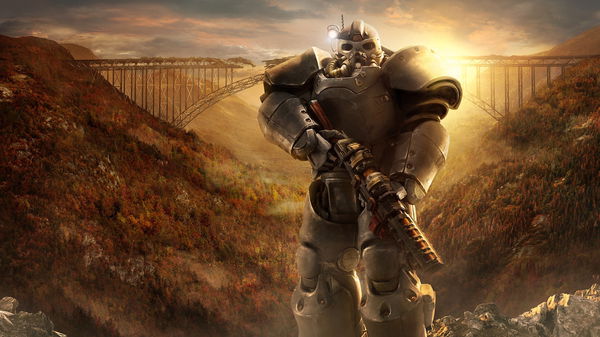 ---
---
E3 2021 is a few hours away and fans are excited for the biggest event in the gaming world. Studios and console manufacturers from around the world have a lot in store for the fans, and it's going to be action-packed. One of the more intriguing companies taking part in the event is Bethesda. The company is having its first E3 since its acquisition by Microsoft, and it will have a lot of announcements to make about their future endeavors. But, it seems like fans don't have to wait a lot to know about the developer's plans for its most popular franchise in Fallout.
ADVERTISEMENT
Article continues below this ad
In a recent blog post, Bethesda revealed some exciting news regarding Fallout 76. Fans can now play the game for free until June 16 as part of the developer's E3 celebrations. Along with that, the game will also receive a new Steel Reign Update in July. But the developers also had some pretty sad news regarding the franchise's foray into the Battle Royale genre.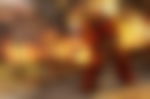 ADVERTISEMENT
Article continues below this ad
Bethesda shutting down Fallout 76's Battle Royale mode, Nuclear Winter
Fallout announced in the blog post that the developers will shutdown Nuclear Winter in September. The mode release in June 2019, and fans were really excited about the prospect of a 52 player Battle Royale set in the Nuclear Wasteland. But just like the game, the mode never really became popular compared to Call of Duty Warzone and Apex Legends.
In the blog post, the developers mentioned that fans enjoyed playing other aspects of Fallout 76 such as Adventure and Survival mode. The post stated that the developers were struggling to have full lobbies in their game without sacrificing wait times. So instead of spending a lot of time on Nuclear Winter, they have decided to end it in September.
"Over time, however, we've seen the vast majority of players prefer to explore other aspects of the game. It has also become tougher to put full Nuclear Winter lobbies together without also making sacrifices on match wait times."
Warzone and Apex Legends had a massive hand in Nuclear Winter's end
Call of Duty Warzone, Apex Legends, and Fallout 76's Nuclear Winter released in a 13-month span between February 2019 and March 2020. While the titles from Activision and Respawn Entertainment became widely popular, Bethesda had a hard time keeping up. Nuclear Winter never really received constant updates and map changes. This was because the developers were constantly working on improving the franchise's issues on other modes.
"We've found it challenging to provide meaningful updates for Nuclear Winter, while also developing and supporting exciting new content for Adventure Mode in recent and upcoming updates."
ADVERTISEMENT
Article continues below this ad
Fallout 76 had massive problems from the start, and it never gained the popularity that its predecessors had. This included critically and commercially successful titles like Fallout 4 and Fallout: New Vegas. Over the past three years, the company has been trying to gain the trust of their fans by adding in new content and modes. The developers mentioned that the title is not on its last leg even with the end of Nuclear Winter, as fans will get to know more about the developer's plans at the end of the year.
"We can't wait to share more details with you on all of the new features and adventures we're planning to bring to the game throughout 2021, and for years to come."
Nuclear Winter never really gained the huge player base that other popular Battle Royale games have. Fallout 76 will continue to have updates in the coming months. But it seems like the game might never reach the heights that many fans expected it to before its release.
ADVERTISEMENT
Article continues below this ad
WATCH THIS STORY- Top 10 Call of Duty Players to Watch in 2021 Following CDL 2020